Where to go?
Take a look at these predictions for this Thursday (tomorrow). There's a big swell moving in the Atlantic ocean. And it's aiming for Europe. England, France, Portugal and even Morocco will get hammered with waves up to 7 meter.
Check the surfmap below for the to-go-surfspots in the Algarve, Portugal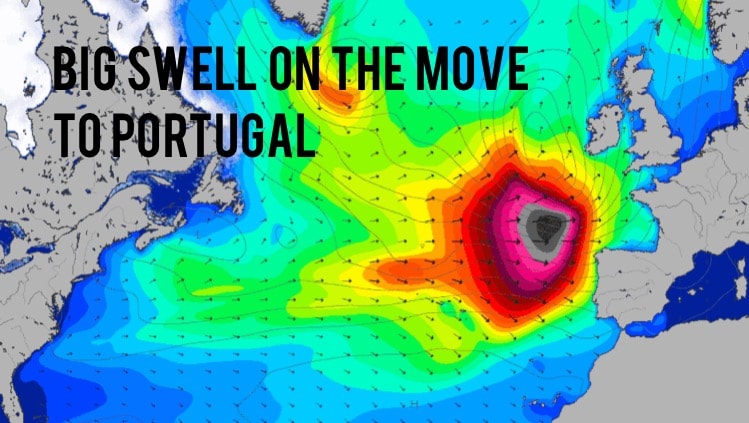 And that's not the only thing. Check the period of the swell. It's huge.
Because the wind looks to be coming from the west, the westcoast of Portugal will not be the place to be. Head south to the Algarve.
Follow our Facebook page to get daily updates on this swell and de surf opportunities.
Surfmap Algarve
We've made a surfmap of the Algarve with the surfspots to go to these coming days. We believe the Algarve has a lot of surf opportunities with a swell like this. Click on the icons on the map for more information. And of course, the green surf icons are the places to check.
Do you have spots to add? Let us and a viewers know in de comments below.