South West of France
The South west of France will steel your heart. Beachbreaks, reefbreaks, pointbreaks. It's there.
When we talk about the Sout West of France, we mean:
Les Landes – the area between Biarritz and Bordeaux
Basque Country – the area south of Biarritz to to Spanish border
Surfing Les Landes
Les Landes is one of the favorite French places for most surfers. You will undoubtedly know seaside resorts like Biscarosse and Mimizan. But along the entire coast you will find nice villages and smaller communities.
And even better. fantastic waves. Only beach breaks.

Les Landes:
The weather in Les Landes

Les Landes quickly warms up. From May to October you have a great chance of summerlike temperatures and sunshine. In July and August the temperatures even rise to well above 30 degrees.
For the waves your best bets are September and October. These our the months when magic can happen. Lovely weather and super steady and clean waves to surf.

Basque Country
Didn't surfing in Europe start in Biarritz? A legendary place and region. The Basque Country has more on offer than the Grande Plage at Biarritz itself. The region has a biog variety in surf spots. The one a bit busier. The other relatively empty. From beach breaks like Bidart, point breaks like Lafitenia, big wave spots like Avalanche at Guethary.
Guethary: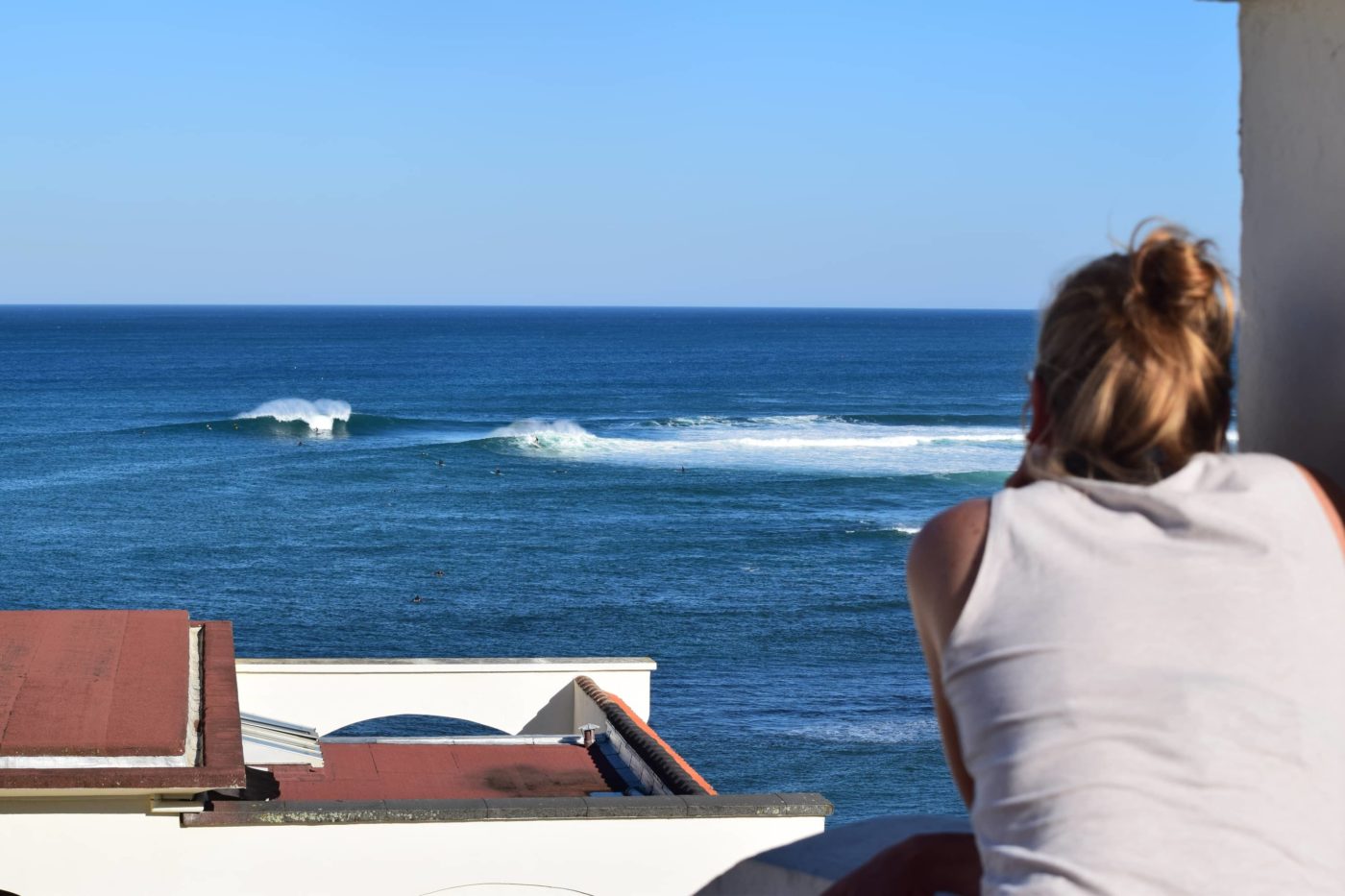 The water is quite warm around here. And there are bays that protect you from winds and big waves, like the bay of Hendaye south of Biarritz. A good surf spot for beginners.
Check out the 7 best French surfspots for beginners