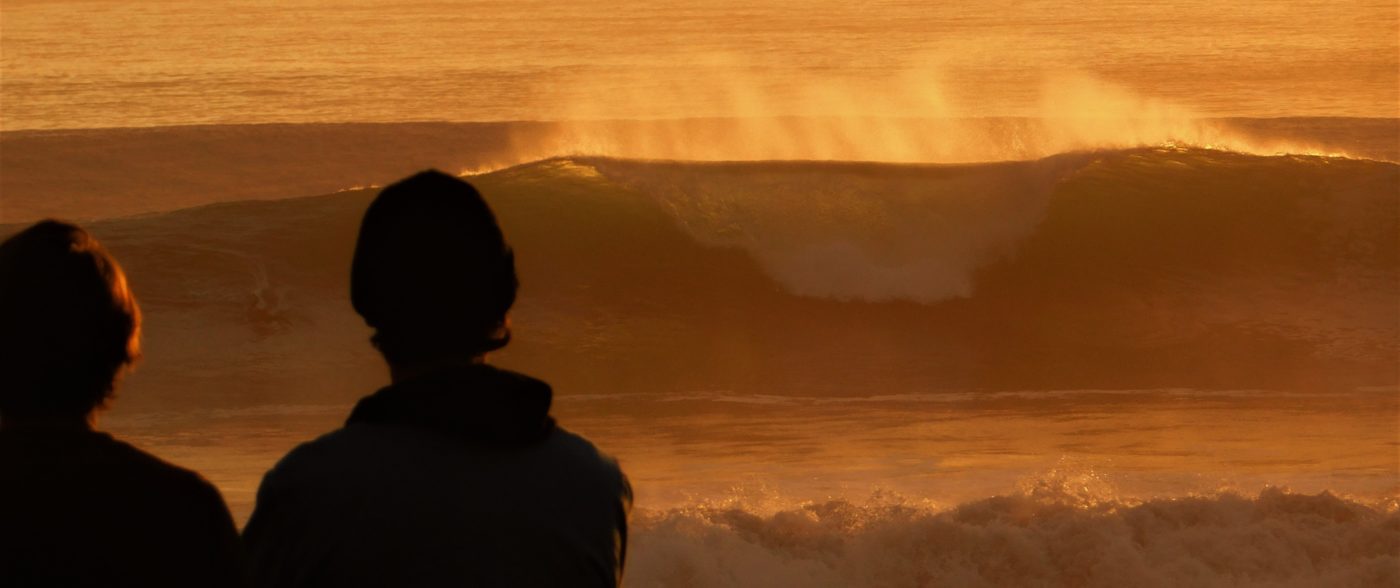 When it's getting colder in Europe, think of surfing in Morocco for your surf escape. And forget your thick wetsuits. Morocco's pleasant climate and exposure to the North Atlantic's swells make it an attractive surfing destination, especially given it's close proximity to Europe.
Morocco delivers her most tasty waves during fall, winter and spring.
The land of the right-hand point break. They seem to be everywhere, almost as common a beach breaks in southwest France.
A wetsuit is still needed when surfing. But outside the water you can just wear your boardshorts or bikini and your flipflops. Even in winter.
You'll find the the main surf spots around Essaouira and Taghazout. Discover where you can surf best in Morocco with the Surf Guide on this page.
Surf Morocco; when to go?
October to April is the best period to surf in Morocco. With December, January and February being the pick of the months. Openly exposed to the Atlantic Ocean, Morocco's coast receives an abundance of northwest-to-north swell up to 5 meters during these months. The Northwest-facing coast around Casablanca and Rabat recieves more swell than the southwest-facing points as Anchor Point near Taghazout.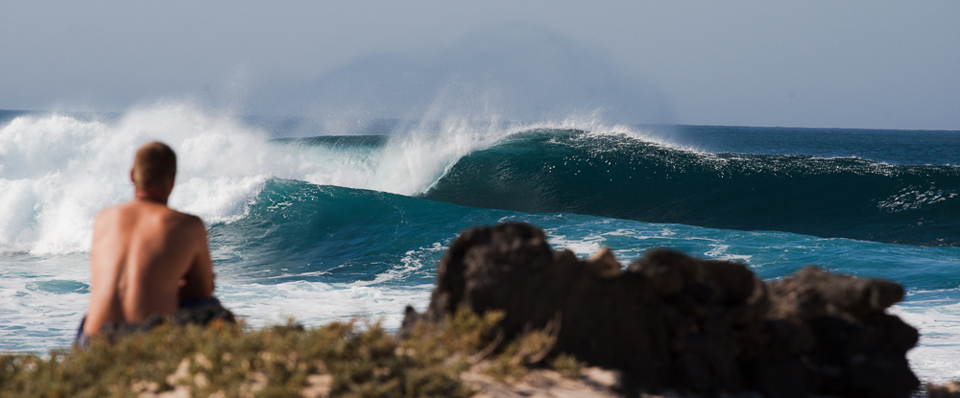 Surf spots Morocco. Best places to surf.
Surfing in Essaouira
Travel guides always recommend Essaouira. It's a beautiful place for tourists and surfers in Morocco. It has an authentic Medina, harbour and a fort build in the 18th century. And Essaouira is on the UNESCO World Heritage list.
The waves are often at best in the mornings. The mornings are often quiet. In the afternoon the kite- and windsurfers will take over because of the stronger winds.
Best surf spots Essaouira
Safi.  Safi is just north of Essaouira. It's a big and sensitive beach break with rocky slabs offering powerful and curly waves. To be checked with a little swell. With big swells it's al speed and power. With tubing waves rival those of Jeffrey Bay in South Africa. It can be populated by a Quiksilver training camp.
Essaouira bay. An ideal surf spot for beginners and relaxed surfers, on condition that the swell is big enough.
Sidi Kaouki . This beach break is located at 25 km south from Essaouira, on the road to Agadir and Taghazout.
Imessouane. Perfectly located between Essaouira and Taghazout. This is a smooth longboard wave that rarely gets messy, or big, and peels over soft sand for 300 meters. And an easy paddle out. Making this a beginner and intermediate haven.
Surfing in Taghazout
Deep in the heart of North Africa there is a fishinh vilage called Taghazout. Just north of Agadir. Which comes alive each winter with the sound of punding pointbreaks and surf banter. It's a beautiful place with a rich Arabic culture to add  to the magic.
Taghazout is surf, surf and surf.  Taghazout is the premium surfing destination of Morocco with some vicious surfspots, like Anchor Point.
Anchor Point is delicious right point break that looks easier than you think. Around Taghazout there are many other spots where you can surf. For each level. These breaks are in the immediate area (= walking distance) from Taghazout:
Best surf spots Taghazout
Killer Point. A powerful wave. Which is higher than you think.
La Source. A performance wave. Just a little less than tall and powerful Killer Point.
Mysteries. Located directly next to La Source. The waves break partly on sand. What makes things more relaxed.
Anchor Point. A steep take off. Powerful point break, which remains on a good day walk.
Hash Point. One of the most relaxed waves.
Panoramas. Could reasonably have some flow. But also runs a nice long right.
Devil's Rock. A tough name for a break each day can be different. Right and left waves. But, in particular, a right hand.
Banana Beach. Here you will often find the beginners because it is a relatively easy golf.
Complete surf spot map Morocco
Find all these above Moroccan surfspots in the map beneath. And we added a view. We don't mind if you share it.
Good to know: Killer Point isn't called Killer point because of the good waves.

It has to do with the big guys aka Killer Whales who sometimes pop up to cruise the line-up.
Morocco Surfcamps
There are many surfcamps in Morocco. Many of them are in Taghazout. We've got to great tips for you.
How to get to Morocco
Fly to Agadir. And half an hour later by taxi, public transport or private car you're in Tgaghazout.
Are you more adventurous?
Make a surfjourney with your car or campervan from France, through Spain and / or Portugal.
Moroccan Surf Video's
View the surf videos. As a day of surfing in Morocco looks.
Video of surfing in Morocco
Another great video from Morocco
Imsouane; a wonderful wave
More about surfing in Morocco