Surfing in Imsouane
Imsouane is a tiny town. Traditionally a fishing village with a few houses and lots of wooden boats.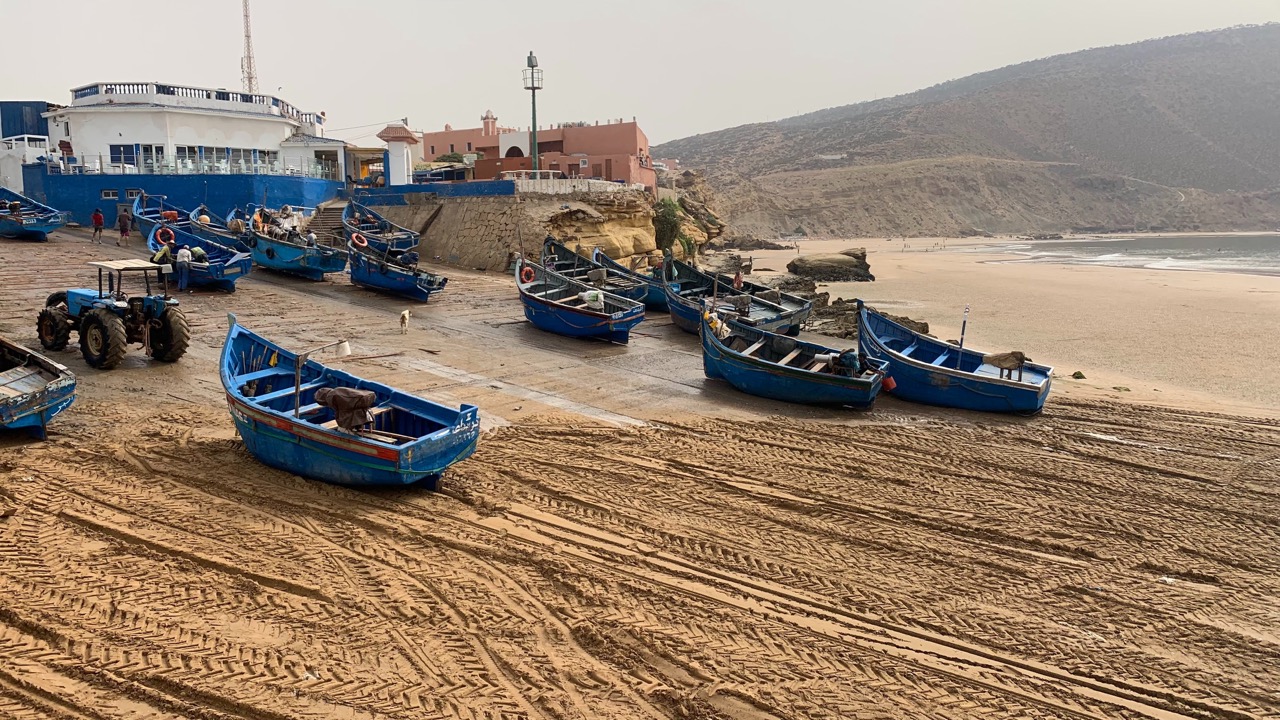 Until someone discovered that a bizarrely long and mellow wave wraps into what we call The Bay.
Than, of course, the surfers came. The entrepreneurs followed. And there are now dozens of new surf houses, hostels and hotels.
And the wave is exactly as it has always been. Long and mellow.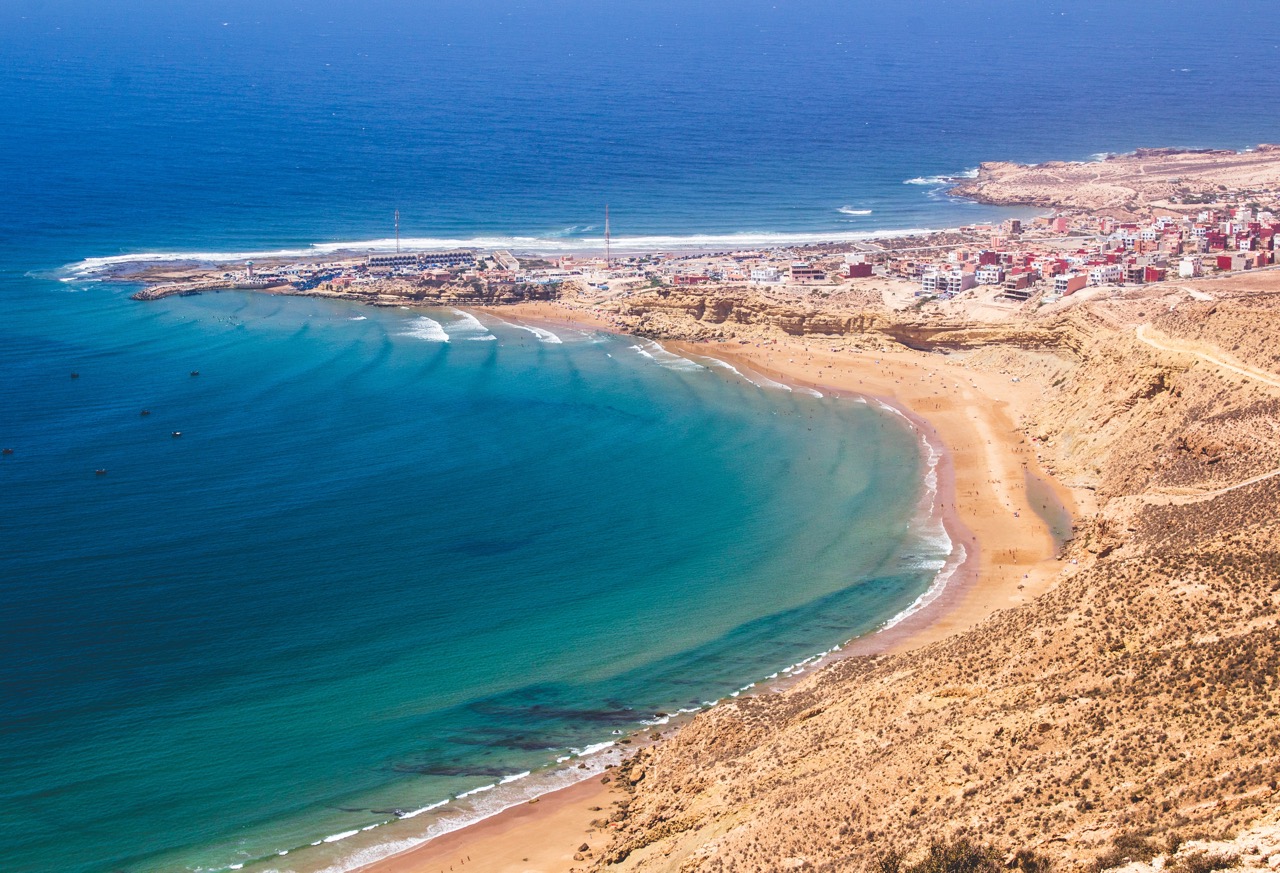 "It is also a blast on a log or fish, even for experienced surfers (just try to get there before the surf schools). Arguably the longest wave in Morocco."
From: Magicseaweed
The surf spots near Imsouane
You can distinguish two main surf spots at Imsouane:
The Bay
The Cathedral
The Bay
That long wave we're talking about is known locally as The Bay and offers hundreds of meters of surfing fun in this village's main bay.
Longboarders get their fill here. But on your shortboard, you can also go wild on this playful wave.
This is the break you see on all the ads of all those Imsouane surf camp schools as you can see above. A classic Moroccan point break, with a start zone at the end of the main headland. That means an easy (read: virtually no) paddle out, just jumping over a few rocks near the village.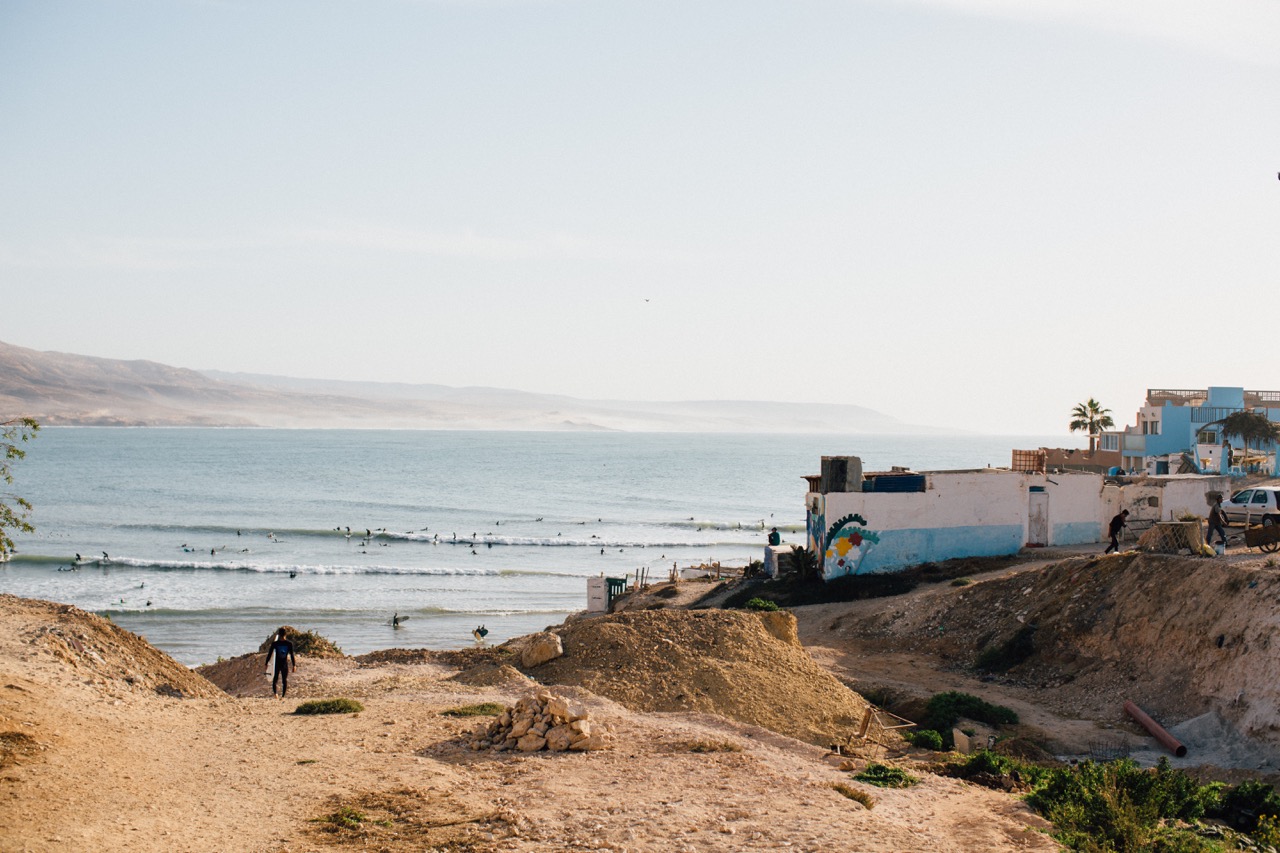 The waves are at their best when the chest to overhead at long periods. This is common in winter. The trick is to find the sweet spot and cruise the pocket. On bigger days, the wave builds up like a small wall and you can rip this wave quite a bit. Shortboarders then dominate the line-up.
The Cathedral
On the other side of The Bay, you'll find the Cathedral. There you'll find the reef and all sorts of peaks with sandy bottoms that can make for barrels, especially in winter.
These waves tend to be faster and less forgiving than their gentle counterpart on the other side of town. Underwater is a mix of rock and sand, but there is also a fast reef that can cause barrels during big winter swells.
Where to sleep
Looking for accommodation in Imsouane
More about surfing in Morocco