WHEN TO SURF IN PORTUGAL
When is the best time to travel to Portugal? An overview per region and per month.
What are the best months to surf in Portugal? And do you need a wetsuit? And which wetsuit is the best?
Northern Portugal
See the wave  statistics for Espinho below. One of the best surfing spots in Northern Portugal near Porto. This environment is especially nice in the summer months until October.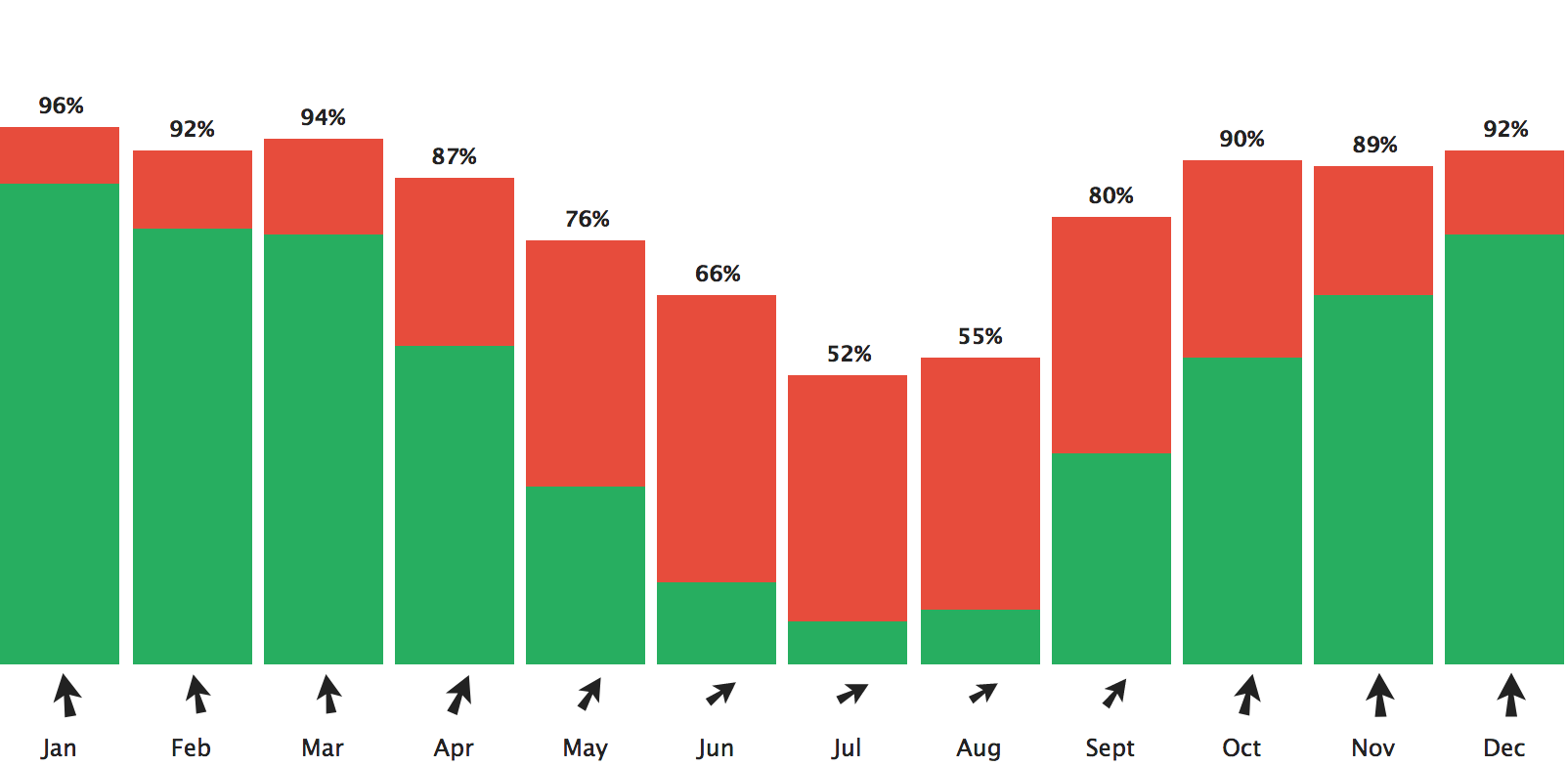 Central Portugal
And here are the statistics for Ericeira. Half an hour from Lisbon. From April to November it makes for an excellent environment for surfing.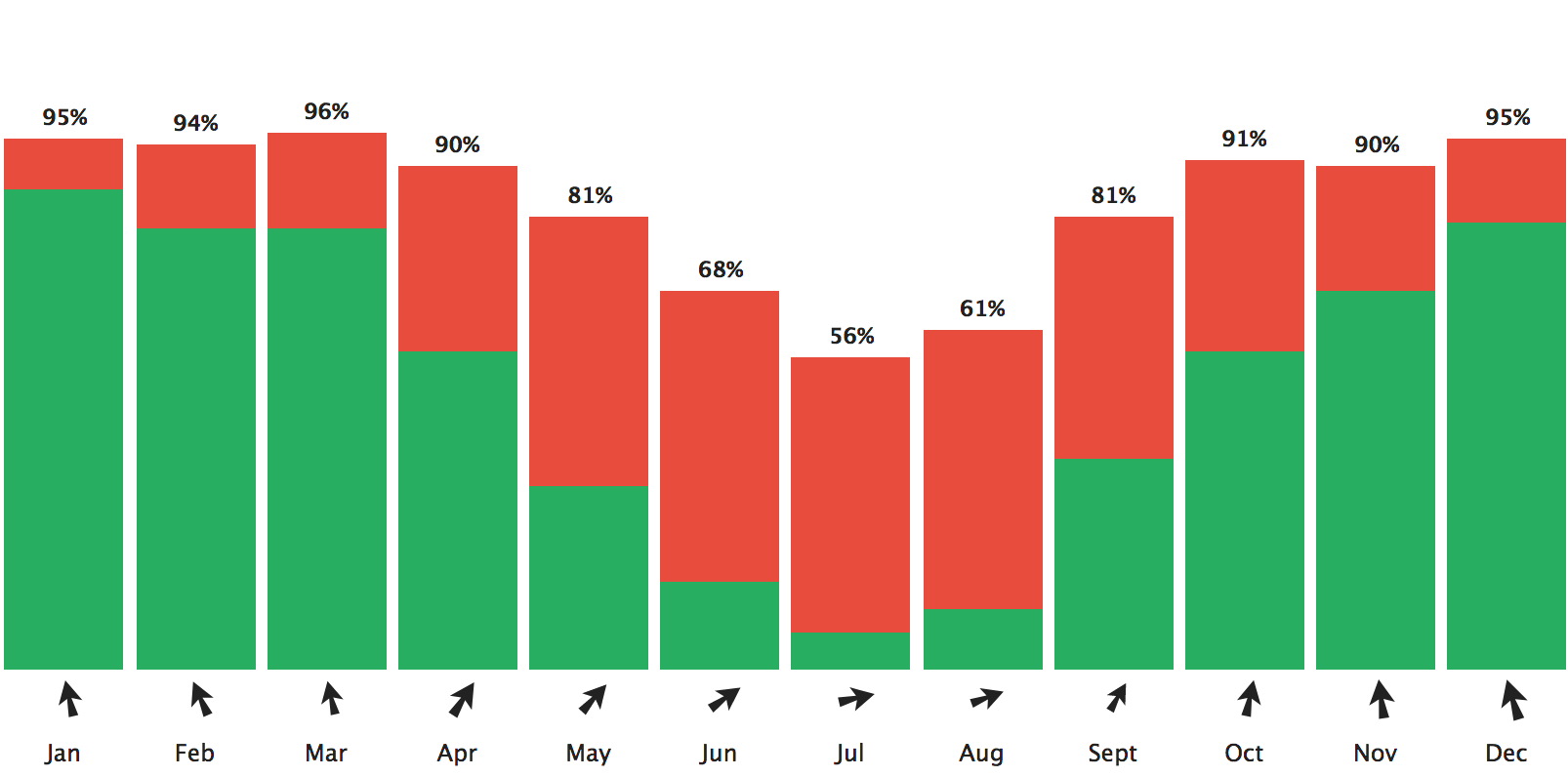 Southern Portugal
The Algarve is a great environment to surf in the fall and winter. This will be the perfect spot for you from October to April. And you also have the best weather in Europe. The statistics are from Carrapateira.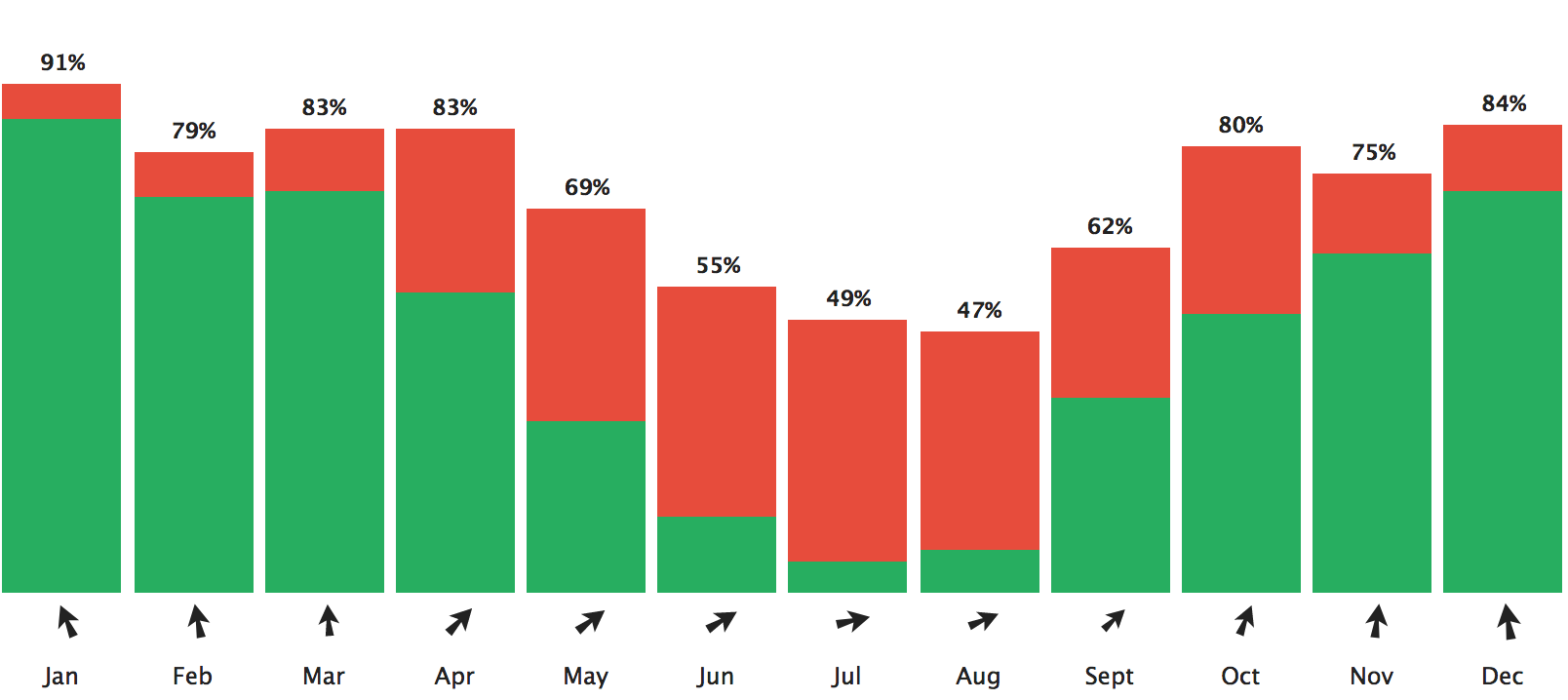 When do you go where in Portugal?
January
Even in Portugal it can be winter and there is a possibility for snow. But you can also be really lucky. With or 16 to 18-degree weather in Lisbon. And around 20 degrees in the Algarve. You immediately feel the wonderful spring weather. A good wind and raincoat are recommended. Also, nice; January is one of the cheapest months to fly to Portugal.
Best location: Algarve
Wetsuit: 4/3
February
The water is now at its coldest. Around 15 degrees. The Algarve is your best choice for this month in terms of weather. It may still be spring-like, but there can also be storms and pure autumn. But with the south coast close by there is always a good wave to be found.
Best location: Algarve
Wetsuit: 4/3
Check the Algarve Surf Guide
March
The days are considerably longer. The sun is stronger. In other words, the days when it is good to stay, can be counted on multiple hands. And the wave machine is still running at full speed on the ocean. So, the best thing to do is to find the region where you can really find good shelter.
Best location: Lisbon, Alentejo and the Algarve
Wetsuit: 3/2 (and 4/3 if you are cold fast)
April
The Algarve is certainly still possible. But central Portugal is a fairly safe choice to find good weather and good surfing. So in the Lisbon area. Especially Ericeira and the spots on the south coast near Lisbon can now be surfed nicely. And tickets are cheap during this period.
Best location: Lisbon
Wetsuit: 3/2
Mei
Summer is here. For Dutch standards. Steady warm weather. Still plenty of waves in the neighborhood. The whole region between Porto and Lisbon are decent now (statistically). With, among other things, the fun spots such as Peniche and Ericeira.
Best location: Peniche and Ericeira.
Wetsuit: 3/2
June
The summer is now steady. No more rain. You will find waves mainly along the west coast. Just as in May, you can turn to spots such as Peniche and Ericeira in June.
Best location: Peniche and Ericeira.
Wetsuit: 3/2
July
The Algarve is hot. And it gets busier everywhere. Find the lesser known spots. In the Alentejo (between the Algarve and Lisbon) you will find good surfing spots. And there are good surfing spots between Ericeira and Porto. Ericeria is now full. Like Peniche.
Best location: Between the well-known spots, for example Alentejo.
Wetsuit: 3/2
August
The busiest, hottest month of the year. But still applies; if you either get to the water very early or if you along the coast you will find beautiful places. We advise you to travel more to the North and avoid the known regions.
Best location: North of Porto (like Espinho)
Wetsuit: 3/2
September
Still fantastic weather and the crowds are decreasing enormously. The more well-known spots thus become more attractive again. Actually, along with October this is one of the best months to go. Good weather, less crowded and cheaper accommodations. And autumn wells are approaching.
Best location: Lisbon and Porto region.
Wetsuit: 3/2
October
October is one of the best months to surf in Portugal. The whole country still has average summer weather. Think about 20 degrees Celsius, but even up to 30 degrees in the Algarve. And the ocean is already moving well with a great consistency of waves.
Best location: Everything south of Porto
Wetsuit: 3/2
November
November may be a better month in terms of waves. Not for beginners. The chance of huge waves is now the greatest. The weather is still great, often around 20 degrees, but the temperature can now drop below that 20 degrees. And the first rain showers arrive.
Best location: Everything south of Peniche
Wetsuit: 3/2 and 4/3
December
When it comes to the weather you better leave Northern Portugal as it is. Although Porto remains a nice city. It would be better if you go south of Lisbon. The Algarve would actually be your best bet. Still nice weather. Occasional showers. And good shelter for the wind. So, there is a nice wave out there somewhere. For every level.
Best location: Algarve
Wetsuit: 4/3
Check all the surf spots in Portugal