Surfing in Peniche
THE SURFING GUIDE FOR PENICHE
Peniche is well known to most surfers. Peniche is suitable for beginners and for the world's best surfers. A great place to go and discover surfing in Portugal.
The only drawback is that it can be busy. But that is not without reason. Peniche has many surfing options.
It is a peninsula. And if it is too intense on one side of the island, then it is often good on the other. Thus, both beginners and advanced learners always find the waves that suit them.
[vc_images_carousel images="803,804,805″ img_size="full" title="Sagres in pictures"]
To give you a bit of an idea of Peniche you will find some information about the weather and the waves below. But we will first make clear where Peniche is located.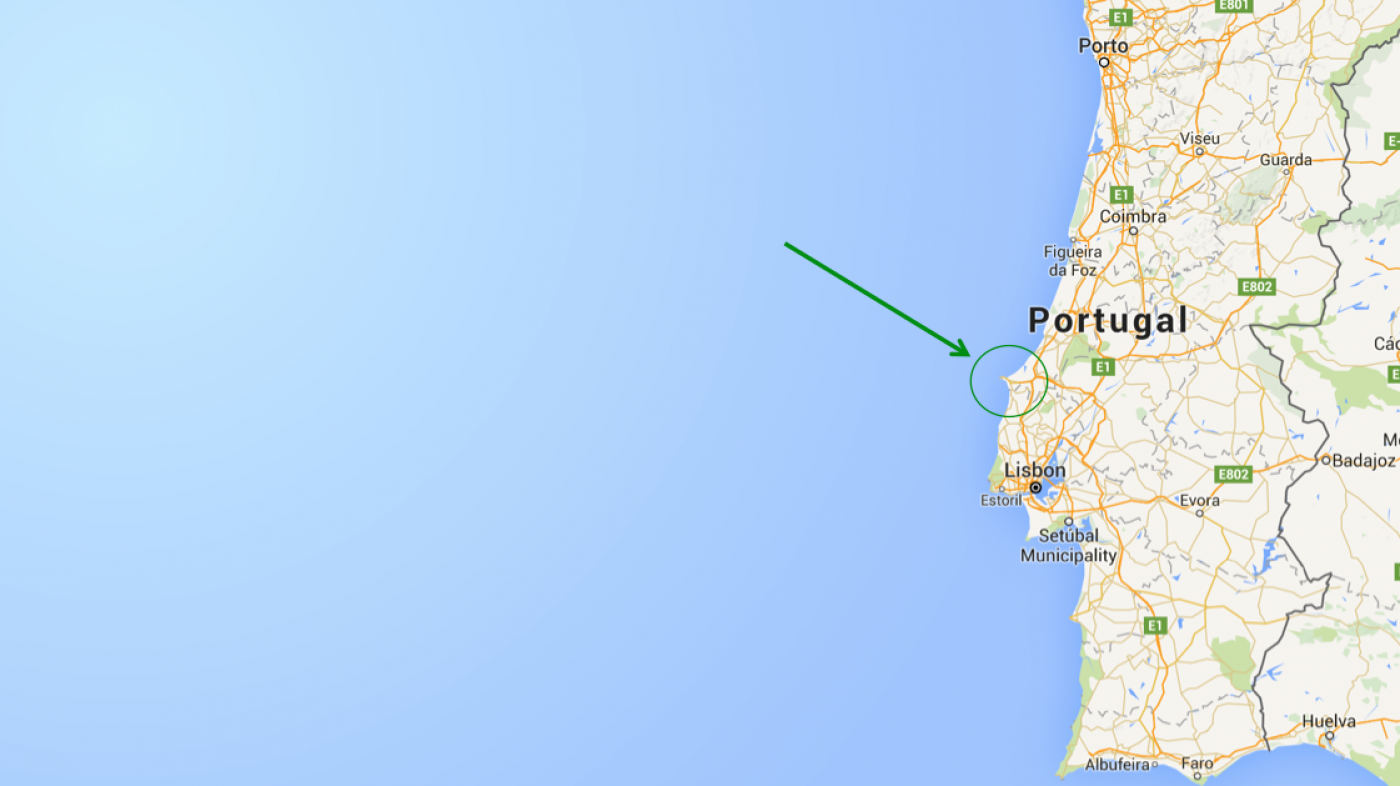 Peniche is located between Porto and Lisbon. Useful to know when booking a flight.
A short overview of surfing in Peniche
The most well-known surfing spots in Peniche
Supertubos and Baleal are the 2 most famous surfing spots of Peniche. They are close in distance but have a very different dynamic.
Supertubos
Professionals will see if the Supertubos waves break. The spot on the south side of Peniche. The name says it all; you can find strong tubes here. These are strong hollow waves. Too much to take for beginners and intermediates.
Baleal
Baleal is usually a bit more relaxed so more suitable for beginners and intermediates. It lies on the north side of Peniche. With a Southwestern wind it is offshore here, while Supertubos it is onshore.
[vc_video link="https://youtu.be/rlUEgBvesX8″ title="Supertubos"]
[vc_video link="https://youtu.be/WPekCO5g3Dk" title="Baleal"]
Sea water temperature Peniche

And the sea water? That is pretty cold. Even the North Sea is slightly warmer in the summer. In the summer you will have to wear a wetsuit (3/2). See also: which wetsuit should I choose?
Chance for waves?
And the waves? What chance is there that you score waves? That chance is pretty big. Almost 100% in the winter months. In the summer you can sometimes run into flatness (a flat sea).
Outside temperature
The weather in Peniche is quite moderate. See here the temperature per month. From June to October, you can enjoy yourself there (summer temperatures).
Other surfing spots in the neighborhood
Other surfing spots?
Also check out these surfing spots in Portugal.
Ericeira – just above Lisbon
Peniche – between Lisbon and Porto
Arrifana – West coast of the Algarve
Sagres – Southwest of the Algarve
Meia Praia (Lagos) – South of Algarve
Discover more about surfing in the Algarve.