Surfing in Los Canos de Meca
Most surfers don't think of southern Spain for a surfing trip. For summer, that's right, but did you know that Andalusia and the Costa de la Luz are one of the best winter surf destinations in Europe for surfers?
For both long- and shortboarders.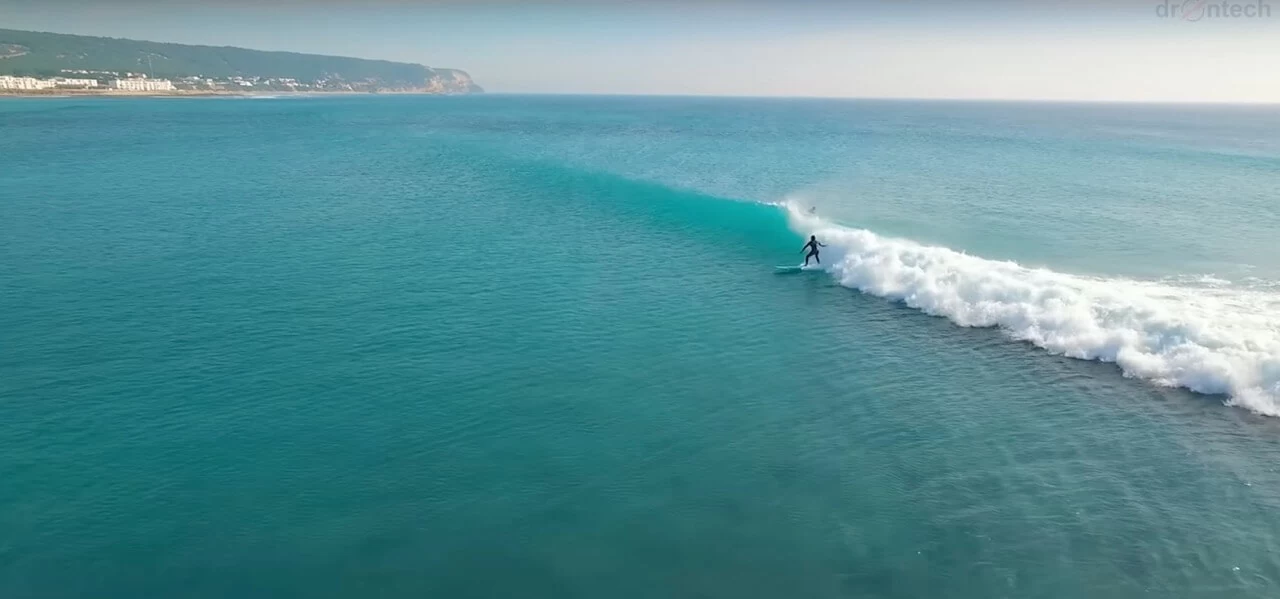 Where's Canos de Meca?
Los Caños de Meca is a coastal village in southern Spain with some good surf spots around it. The spots are sheltered from strong easterly winds.
What makes these Canos de Meca attractive to surfers?
Mainly for this reason: There are several breaks to choose from in this surfing mecca on the Costa de la Luz: one for shortboarders and two that are perfect for longboarders. There is also a spot for advanced surfers to score barrels. All in a 1km bay.
Caños is a small village in the green jungle of the Barbate hills just south of Cadiz. It is totally different from other parts of the Costa de la Luz, such as the desert-like and most famous surf spot: El Palmar.
Caños consists of two parts:
The village itself
The area around Trafalgar (the lighthouse)
The village is a typical Andalusian small tourist resort. There isn't much there in winter. And it doesn't have a real historic centre either. For this, you can go to Vejer, for example. An old town on the hills. Not far from Canos.
Around Trafalgar, you'll find Bar Las Dunas, among others. Here you are in the centre for surfing.
The surf spots in Los Canos de Meca
This area of Costa de la Luz has several surf spots. When the northwest wind starts blowing, you have a challenge in this region. Fortunately, in this region of Canos you have some points that shelter from the Poniente winds.
Trafalgar beach faces south-east, which means that the northwest winds here are off-land!
The surf spots then:
Trafalgar right
The Trafalgar lighthouse is built on a peninsula. On the map, it doesn't look like it provides much shelter – but it does! The winter swell of the Atlantic Ocean swirls around the peninsula, resulting in clean and mellow waves for average surfers.
This wave can be a very long right. Perhaps one of the longest in Spain.
A Frame Longboard wave
The longboard wave at Los Caños consists of two reefs: a right-breaking reef along the lighthouse peninsula and a two-way wave. Logically named A-frame
You will find this wave a few meters east of Trafalgar Right on the same stretch of beach. The two waves are separated by a paddle-out channel. This break is usually slightly more powerful than the right one – but it is still a mellow wave. The wave breaks over a reef and therefore produces a very stable left and right wave.
There is plenty of room for beginner, intermediate and advanced surfers. There are several take-off spots and the wave breaks slightly closer to shore than Trafalgar right.
The left reef
This is the pro spot in Caños! Paddle out here only if you are an experienced surfer. And respect the locals. If you're not advanced, it's still top-notch here, but from the shore. Super cool to see how this wave runs.
And watching the surfers.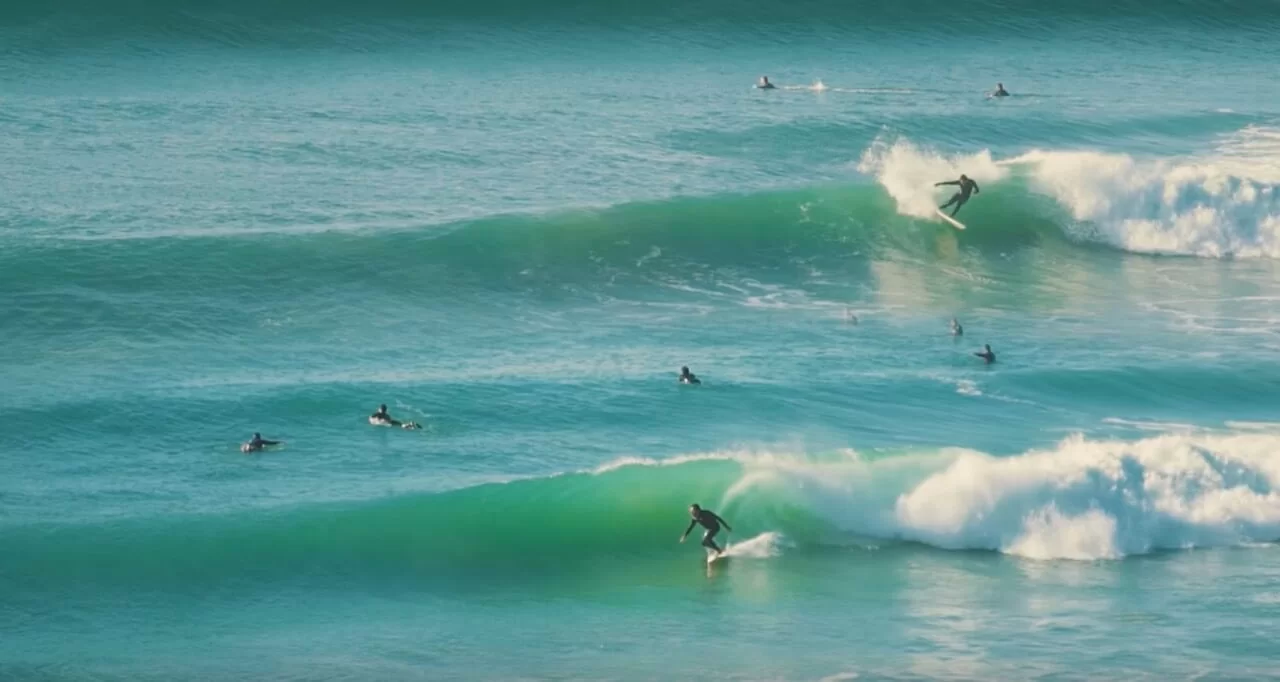 This barrelling wave is right in front of the promenade. It's a left with a relaxed start that quickly turns into a hollow barreling section. It's a long left that runs – if you're lucky – all the way to the shoreline. There is a local crew here who grabs the wave like a boss.
La Pequeña Lulu
At the end of the road, you can look for good sandbars and reefs. These are not easy access sites. But they do offer opportunities
Bodyboard Waves
At the foot of the Trafalgar lighthouse is another spot for bodyboarders. The waves break over rocks and to get into them difficult, experts only.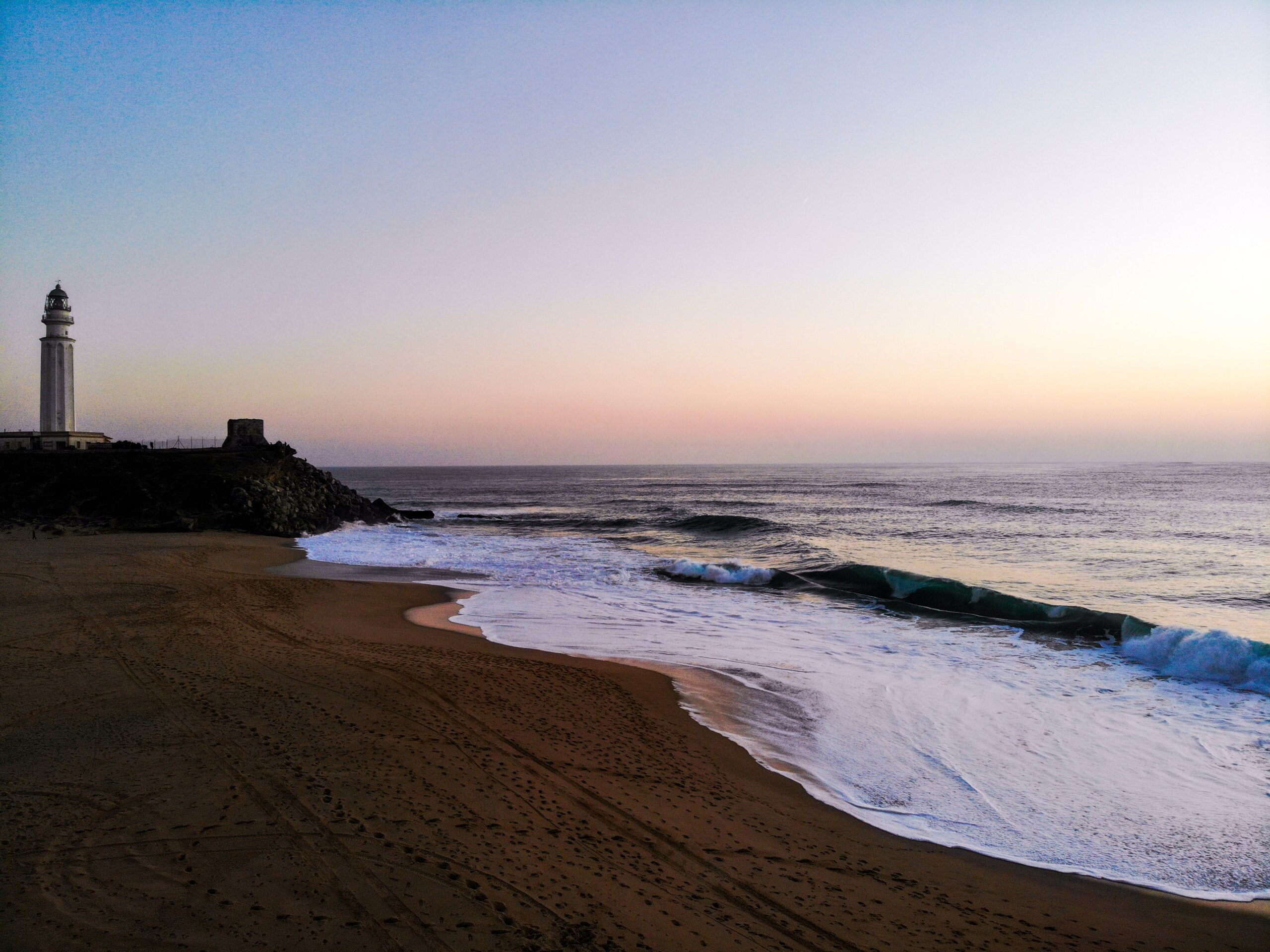 So…
Los Caños de Meca is one of the best surf spots for long, calm waves in Spain, in winter. If you're going for barrels, herer is an option, but you're even better off in El Palmar or Conil de la Frontera.
Where to sleep
Looking for accommodation in Los Canos de Meca?
More about surfing in Spain
A family surf holiday is a fantastic way to combine adventure, relaxation, and quality time with your loved ones. Whether you are a seasoned...
Sitting in the plane back, moments of the past week flash by. Completely empty line-ups. Crackling, but also crystal clear water. Countless bays. Shadow of...
Surfing in Cantabria, Northern Spain. Get an idea about the surf and the beautiful Spanish landscapes. Check out the video below. https://youtu.be/ZDkgRnx8duk