Surfing Taghazout
Taghazout formerly known as a fishing village is nowadays all about surfing.
It holds one of the most famous surfspots in Morocco: Anchor Point. A long and strong point break. At Taghazout you can discover and surf numerous surfspots as Killers, Hash Points, Panorama's.
Taghazout offers all kinds of waves, from gentle beginner waves to heavy reef breaks for more advanced surfers. The waves around Taghazout have natural wind protection from a cape, which can switch northeast trade winds to offshore breezes.
Check out the location, surf forecast and detailed practical information below.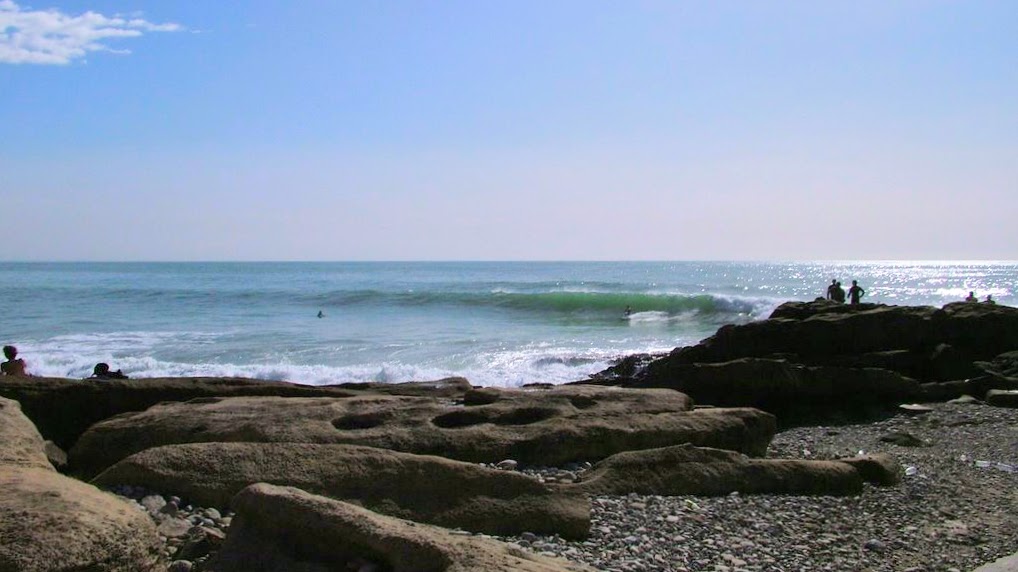 More about surfing in Taghazout
The waves
+++ for advanced surfers
+++ for intermediate surfers
+ for beginners
Taghazout has some of the most perfect right hand pointbreaks you will ever surf. It offers a variety of spots that can suit any surfing abilities, as well as any swell, tide and wind variations. But nog beginners at Anchor Point please.
Wind direction?
The Taghazout area in the south nestles behind a big cape, which funnels the predominant north winds (from october to april) into an offshore direction. Which is good. Summer months will see more onshore winds.
Where is Taghazout?
Taghazout is located 20 kilometres from Agadir. This charming fishing village is easily accessible by taxi or bus. Agadir has an airport. You can also fly to Marrakech. But from there it takes several hours to get to Taghazout.
Where to stay?
Taghazout has a lot of (surf)hostelsin and near the village.
See what's on offer
What to do?
Besides surfing there's a lot to do. Visit Marrakech or Essaouira. Go to the typical markets. Get some local food from the Tajine. It's delicious.
Familyproof?
Not really. It's not always clean everywhere, which is a downside for the youngest children. But most of all Taghazout is more a surf, sleep, repeat destination.
Surf rentals?
No worries mate. The village is packed with surfshops, surfcamps and surfschools. You'll get your board and lessons easily.
More surfpots?
Soon, we'll be showing more Moroccan surfspots. Stay tuned.
Do you have any additions for Taghazout? Let us know.