Tenerife, An Oasis for Wave Lovers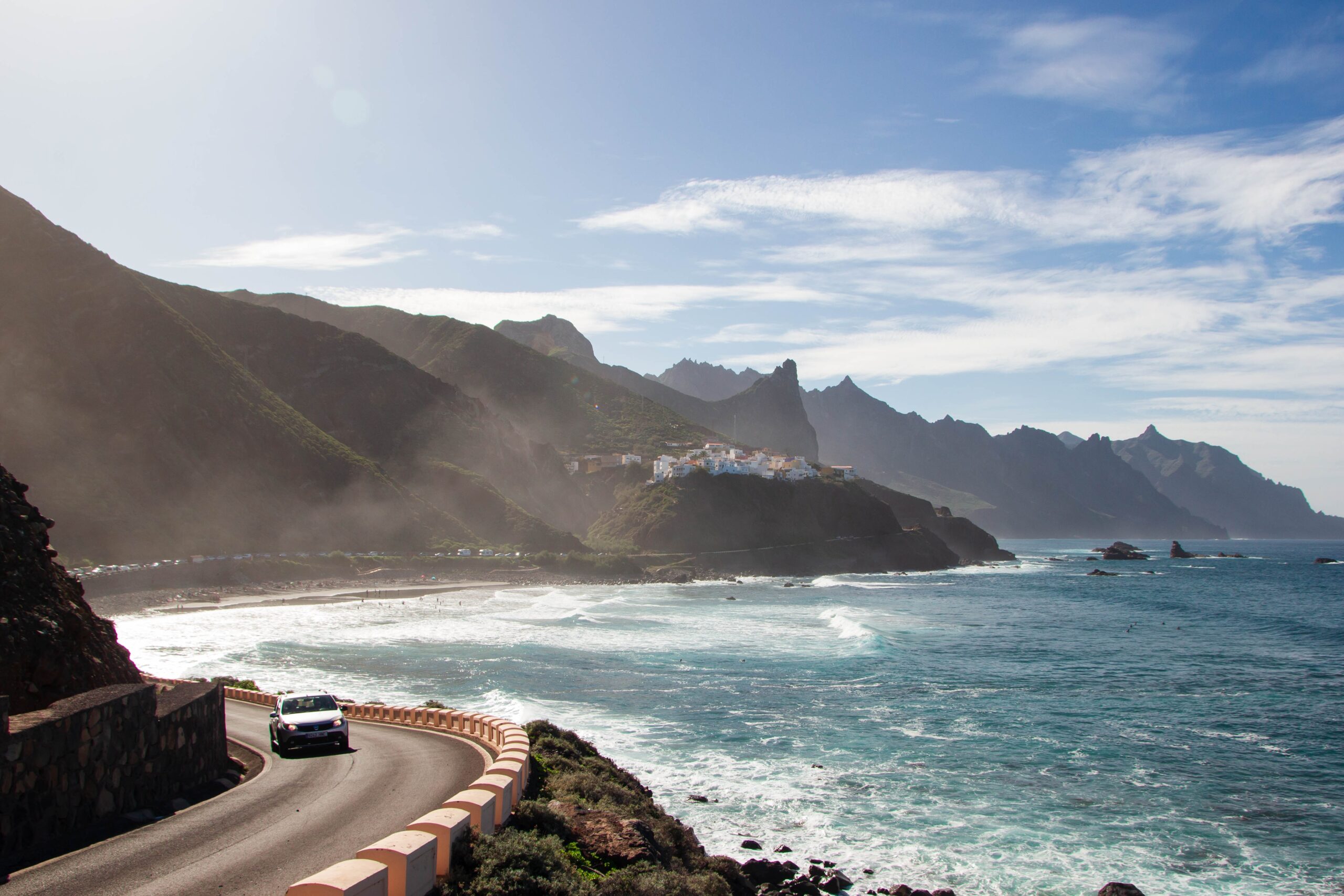 Are you ready to explore the untamed waves of Tenerife? This Spanish gem in the Canary Islands lures surfers from all over the globe with its year-round swells, pristine beaches and endless surf opportunities. From beginner-friendly spots to world-class big waves, Tenerife caters to all levels of surfers, offering a diversity of conditions and experiences. But beware of rip currents, strong swells and crowded beaches, as you embark on your journey to catch the perfect wave. Along with surfing, Tenerife is a hub of outdoor activities, ranging from camping, hiking, water sports to shopping.
So, pack your bags and get ready to immerse in the ultimate surfing holiday in Tenerife.
Read more about surfing in Spain.
Ride the Waves in Tenerife – An Odyssey for Surfers
Tenerife is a surf paradise waiting to be explored. With its warm weather, consistent waves and ideal wind, the island is a premier destination for surfers. With the help of friendly locals, you can navigate to the best surf spots and experience a range of surfing adventures.
But surfing in Tenerife is more than just a thrill – it's a journey that can have positive physical and mental effects, while also boosting confidence in the water. So, ride the waves, bask in the sun, meet new friends and create lasting memories as you embark on your surf odyssey in Tenerife.
Discover the Best Surf Spots in Tenerife – A Surfer's Haven
Tenerife's coastline boasts a plethora of world-class surfing spots, each offering unique and challenging waves. On the south coast, El Medano Beach is a popular destination for experienced surfers, with its powerful waves and sand bottom. For beginners, Playa La Arena on the north coast is a great option with its gentle waves and shallow waters. El Socorro, near La Orotava, is another beginner-friendly spot. More advanced surfers can test their skills in Los Gigantes and La Caleta on the south coast. The west coast is known for its strong rip tides and powerful waves, with spots like
El Confital being dubbed as the "surf mecca of Tenerife".
The island offers a diverse range of surfing locations, including:
La Arena,
Garachico,
Los Patos,
Playa de Guimar,
Playa de Las Americas,
La Tejita,
Playa de Las Vistas,
Playa de Las Galletas,
La Caleta,
El Fronton,
La Pared,
and La Jaquita.
Make the Most of Your Surfing Holiday in Tenerife – Stay in Style
Tenerife offers a range of accommodation options to fit any budget, from budget-friendly camping sites to luxurious hotels. For a more budget-friendly option, try the Camping Las Acacias or Camping Valle del Sol, which are located near the beach.
For a comfortable stay, budget hotels such as the AC Hotel Tenerife and Aparthotel Astoria are good choices.
For a touch of luxury, the Mansión Teide offers top-notch amenities and easy beach access. For ocean-front living, the Hotel Pueblo Chico and Atlantic Suite offer stunning views and proximity to the beach.
So, make the most of your surfing holiday in Tenerife and choose the perfect accommodation that fits your style and budget.