Surfing at Beliche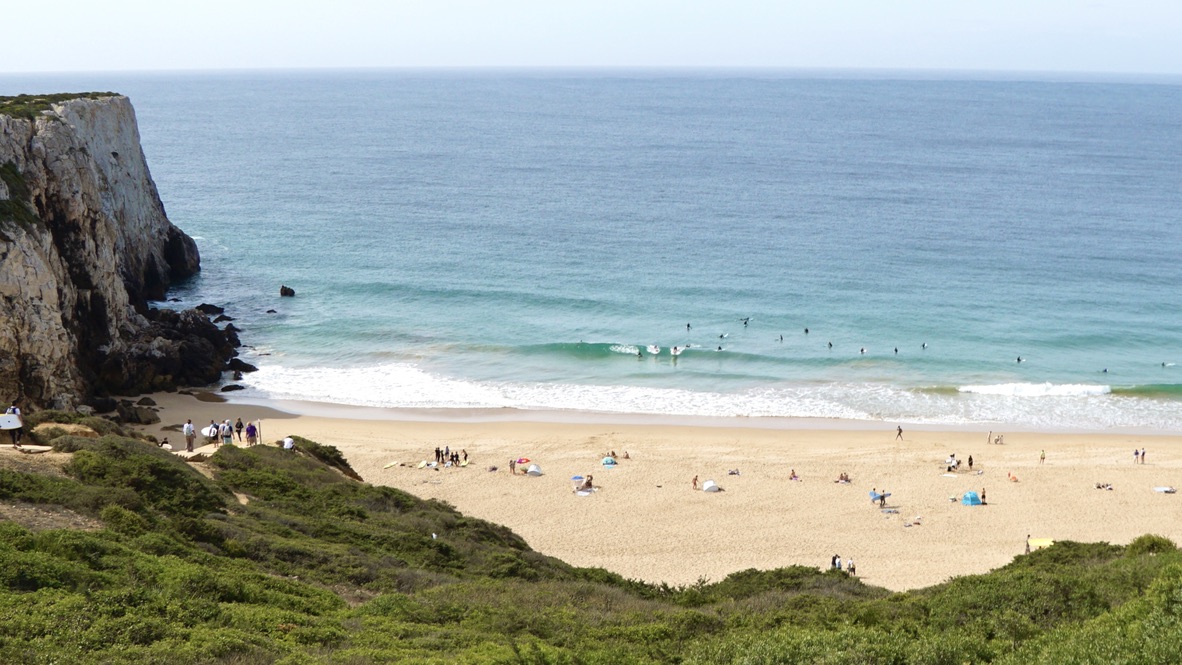 Beliche is considered one of the most beautiful beaches in the Algarve. It's located less than a 5-minute drive from Sagres, at the extreme southwestern tip of the Algarve, offering views of Cabo da São Vicente.
Beliche is a bay surrounded by the region's characteristic tall cliffs. It's a favored spot for both bodyboarders and surfers.
The waves are particularly good during low to mid-tide. However, you'll need a strong swell from the west or a milder one from the south.
Read more below.
When to Surf at Beliche?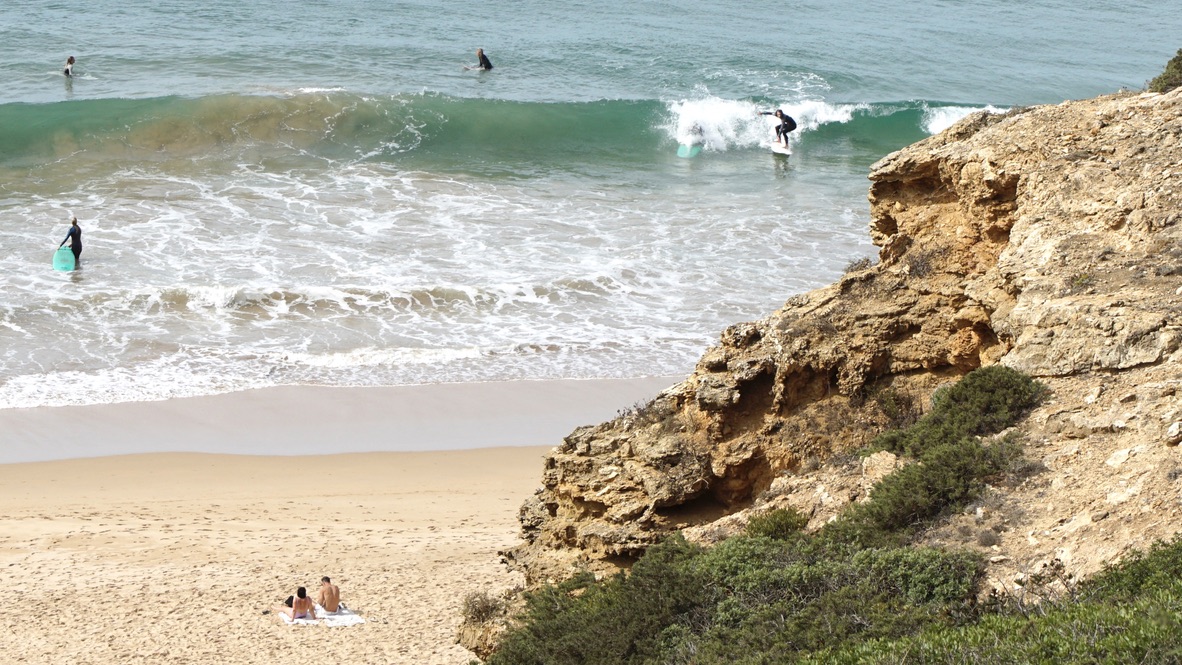 Beliche doesn't always have waves because it's a secluded bay and somewhat twisted to receive swells, especially from the west. The waves get exciting when the swell comes from the west and exceeds 2 meters (more than 2.5m) with a period longer than 12 seconds.
If there's a nice swell directly from the south, around 1 meter, you'll also find enjoyable waves here.
High tide usually isn't the best time for waves. Opt for low to mid-tide (and vice versa).
The seabed is mainly sandy, making this spot suitable for beginners. However, be aware that there might be surf classes in the water, making it a bit crowded. But the overall vibe is pretty laid-back.
Nearby Surf Spots
If Beliche has smaller waves, usually check out Tonel on the west coast near Sagres.
If there are waves here, you can also find them at Zavial on the South coast.
Discover more in our Algarve Surf Guide.
Accommodation Near Beliche
Here are some recommendations for you:
Looking for something different? Check out the Algarve selection on Booking.com.