Surfing in Chili
7 epic surf spots
If there's one country with a long coastline, it's Chile. It should therefore come as no surprise that the 4300 kilometers long coast is riddled with surf spots.
Goovy Paradise
Chile is a goovy paradise by the Humboldt current. With a lot of bombardment this current flows from the south to the north of the country. In a powerful swell, a number of spots are transformed into big-wave surf locations and only the pro's are on.
In an unforgettable crusade we travelled from north to south in this fascinating country.
Surf conditions in Chile
Between March and May you have the best chance of fine weather, high waves and sparsely populated beaches. In the north of Chile it is warmer than in the south because of the different climates. Because Chile is located in the southern hemisphere, the seasons are exactly the other way around compared to the Netherlands. During our summer it is winter in Chile and vice versa.
How to travel in Chile
Chile is only about 200 km wide, but gigantic in length. However, the coastal towns can be easily reached by public bus transport. Prepare for long journeys in comfortable buses. When you have little time you can catch a plane. Many cities have airports and there are a number of cheap airlines on the market. You already fly for a reasonable 15 euros. The cost of bringing a board is about 25 euros.
Staying in Chile
If you think you're going on a cheap holiday in Chile, you've been cheated. The prices for food are almost the same as in the Netherlands and also the stay is expensive. For a dorm you pay about 15 euros and 35 euros for a private room. Chile lends itself perfectly for renting a car/camper because of the good roads and the smooth camping policy. The prices are European.
Iquique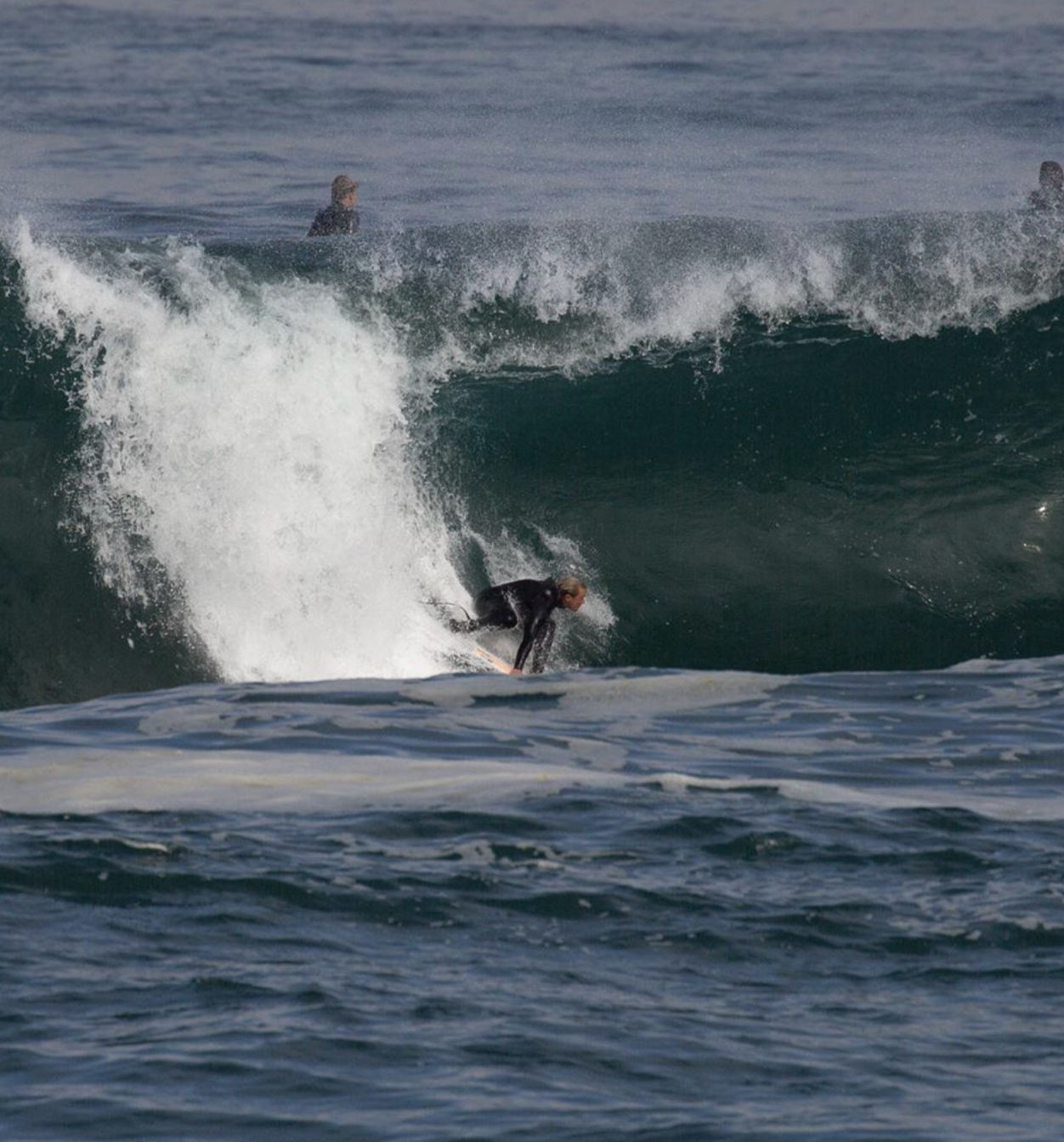 In the north of Chile lies Iquique, a city with about 185,000 inhabitants. Here you will find several fat breaks in the middle of the city. These are often transformed into heavy artillery and because of the reef for the advanced surfer. Iquique has, just like Arica a little further on, an enthusiastic bodyboard community. You will find more bodyboarders here than surfers. Our favorite spot: Las Urracas. A playful A-form, right in front of the only surf shop in town, with both a left and a right hand.
Best conditions: south south-west swell, north-east wind, low-mid tide.
Totoralillo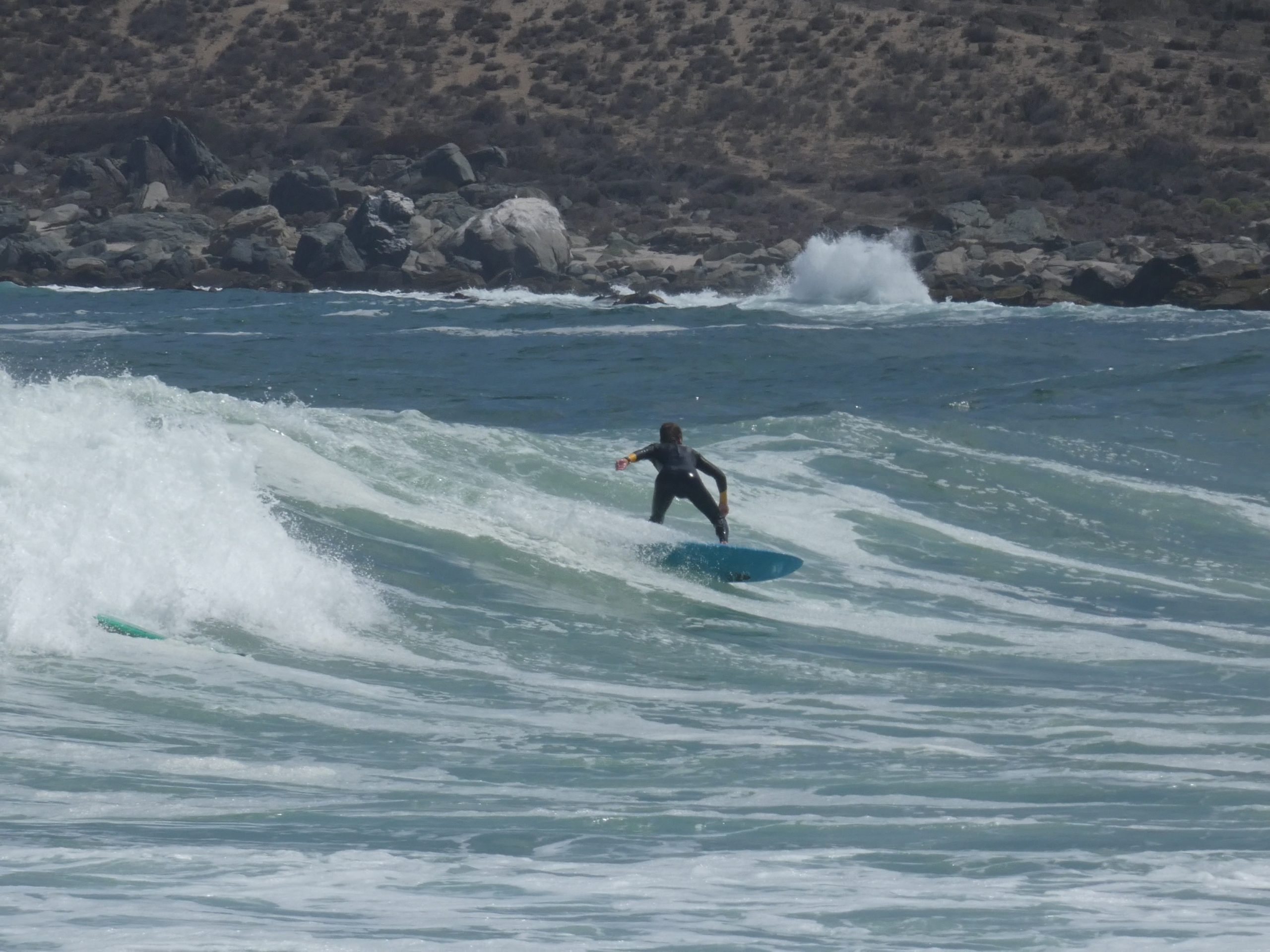 Under the smoke of Coquimbo lies the humble village of Totoralillo. The bastion for the holiday sun kings of Chile. The peninsula has a tropical feel because of its pearly white beach and crystal clear water. On the sides of this peninsula there are 3 flourishing surf spots with names that sparkle the surf romance: El Muro, El Pipe and Punta. Two right-handers and a left-hander that get particularly busy at weekends. At least, when there is swell because when there is not, the spots are as flat as a swimming pool.
Best conditions El Muro: south-west swell, north-east wind, all tides.
Best conditions El Pipe & Punta: south south-west swell, east wind, mid-high tide.
La Boca Concón
At half an hour's drive from the artistic breeding ground Valparaiso, you'll find La Boca Concón. This beach break is the perfect spot for a beginner to make his or her first flying hours. There are several surf schools and the break is easy and safe. On an exceptional day Concón unfolds into a left-handed pointbreak, but for this you need the patience of a Dalai Lama. A few hundred meters away there is more entertainment for the advanced surfer at the beach break Playa Punta Piedra.
Best conditions: south-west swell, east wind, all tides.
Punta de Lobos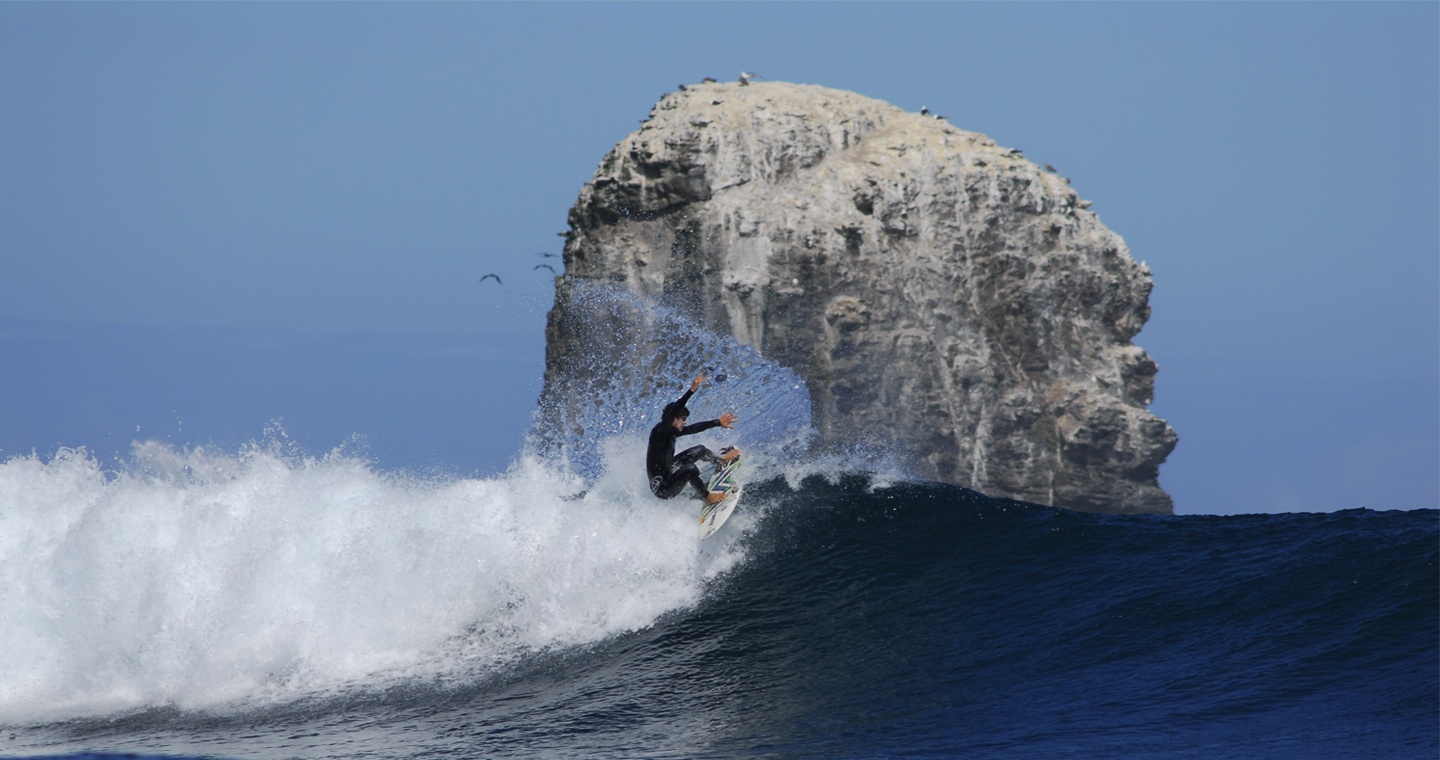 The main attraction in Chile is Punta de Lobos. An iconic and consistent wave just below the town of Pichilemu. An adorned spot that can compete with the greats of the earth. When you come to the viewpoint you can't suppress a dance of joy. Wonderful sets come through and through like a bulging carpet. On a good day you'll be surfing this left-handed pointbreak hundreds of meters away. The paddle out between the rocks is not entirely without risk, but with good timing not impossible. With an XXL swell only suitable for the pro's!
Best conditions: south-west swell, east wind, all tides.
Matanzas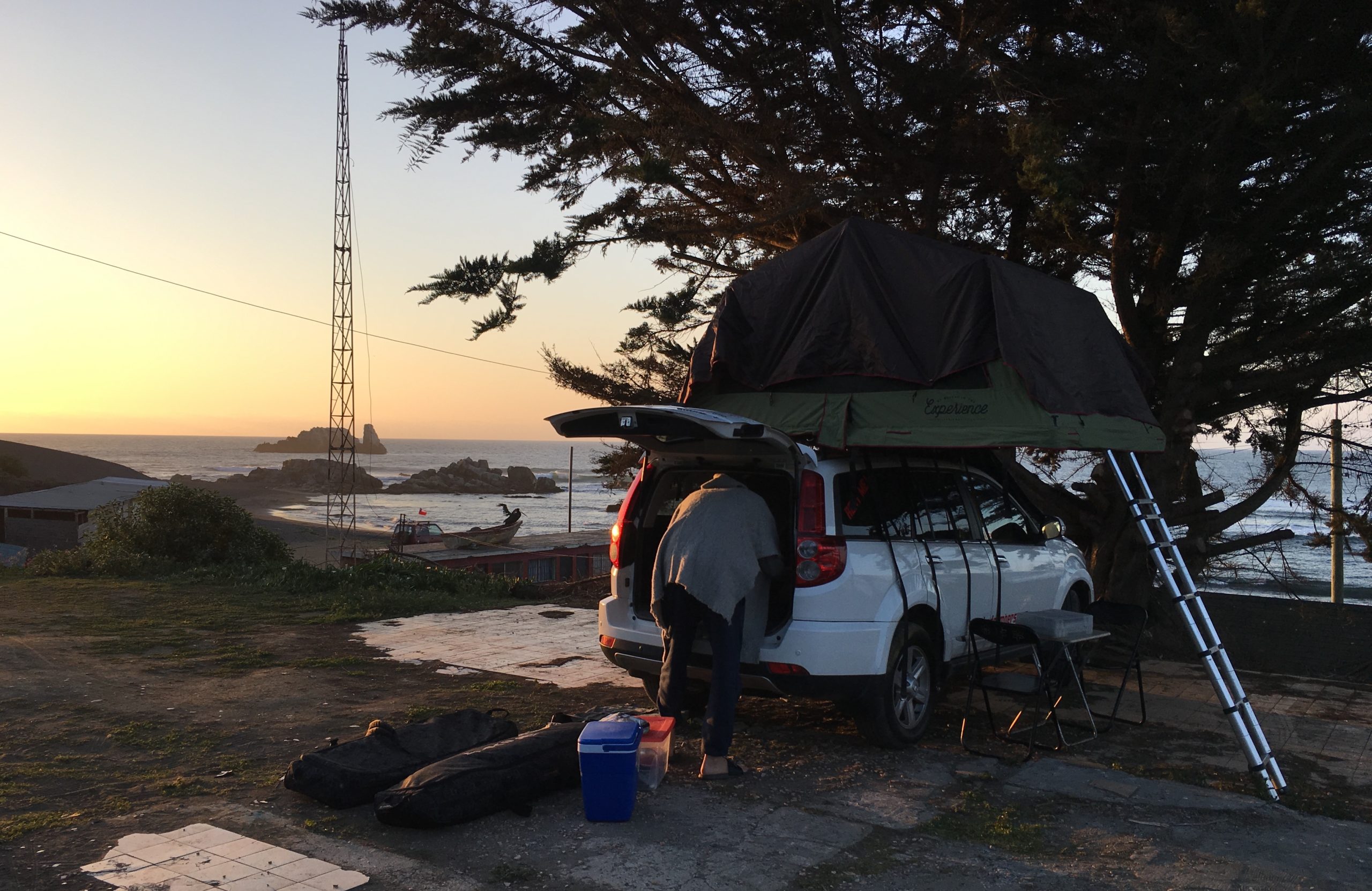 When you're looking for the shortest route to a golf pimp from Santiago, Matanzas is your best option. In this cosy village you'll have everything you need: a surf shop, a shop and a hostel. The left-hand pointbreak has a will of its own and is messy in nature. But when a south-west swell arrives, the wave takes on beautiful voluptuous shapes. The bay is full of wind, which makes this place also popular with kite-surfers. After your session you can pick up fish from the friendly locals at the beach huts for a trifle.
Best conditions: south-west swell, east wind, low tide.
Puertecillo
Puertecillo we got bitten as a tip by a number of pocked and meshed Chilean surfers, who preferred this spot to the busier Punta de Lobos. The village was discovered at the end of the 80's by a number of bold surfers and has been building a lush surfing community ever since. Puertecillo is a very fine left-handed pointbreak in an oasis of tranquility. On a good day you're lying in the water with only a handful of Chileans. The question is just how long, considering the many private houses that are being built there.
Best conditions: south-west swell, south-east wind, mid-low tide.
Carelmapu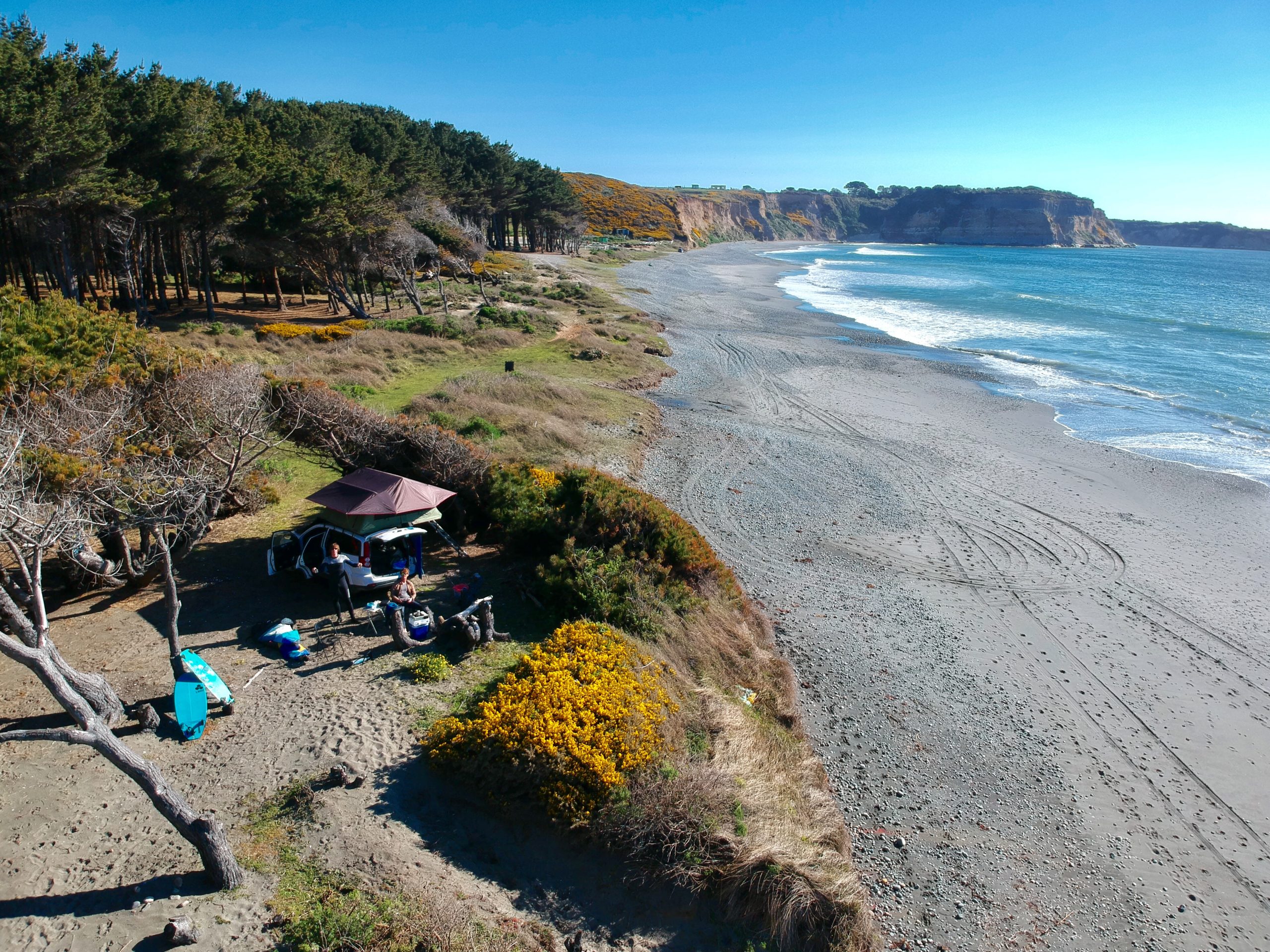 At the far end of mainland Chile you'll find the Carelmapu hidden away. A place that lends itself extraordinarily well to a long camping session. You will only be disturbed by birds flying around or stray cows. The rustic ambiance gives the impression of being a blind spot for surfing Chileans. Usually you only meet a number of notorious longboarders. The vast beach has several breaks with which you can vary endlessly.
Best conditions: south-west swell, south-east wind, mid-low tide.