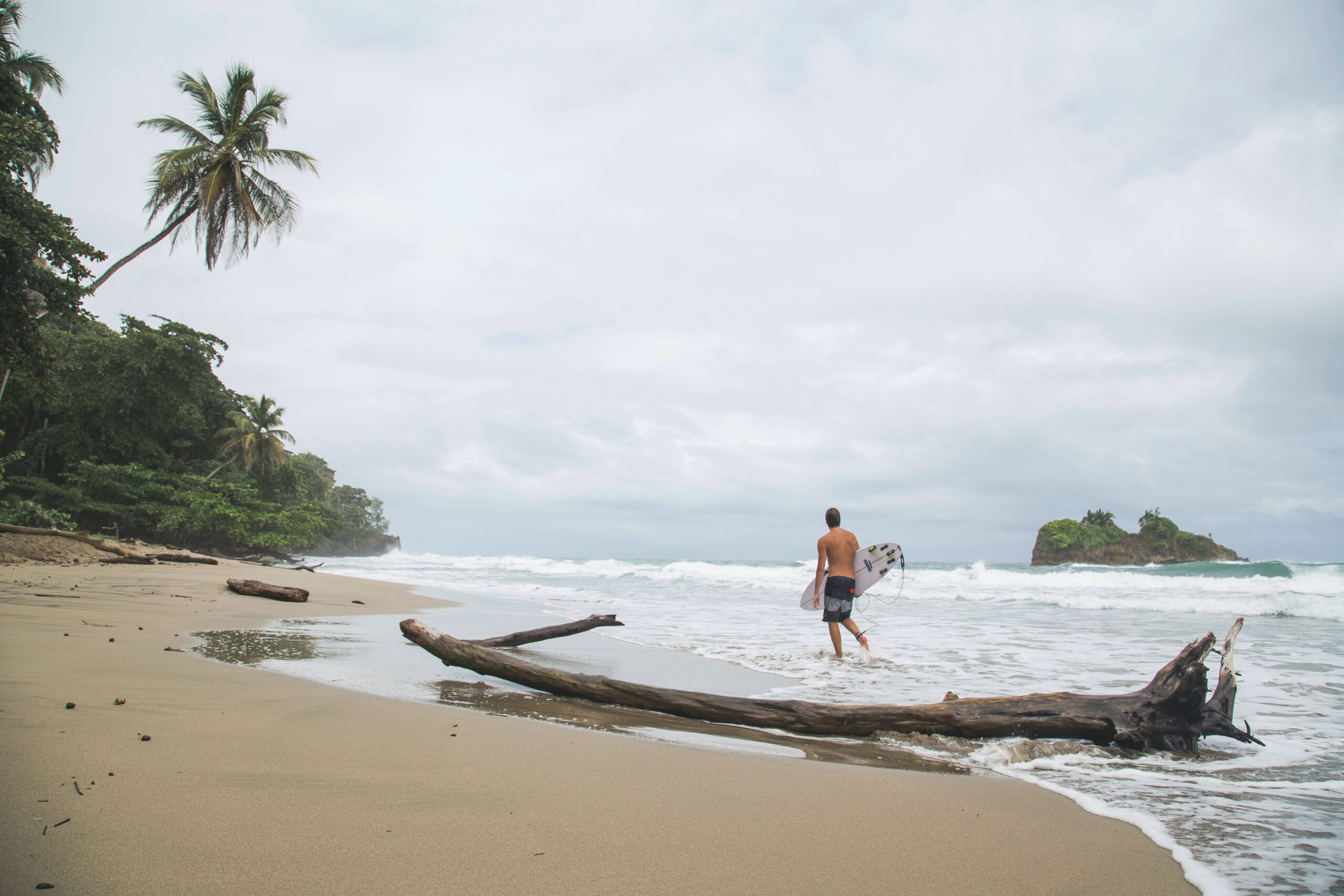 Costa Rica
Surf Guide
Welcome to the future of building with WordPress. The elegant description could be the support for your call to action or just an attention-catching anchor. Whatever your plan is, our theme makes it simple to combine, rearrange and customize elements as you desire.
Surfing in Costa Rica
A well know surf destination world wide: Costa Rica.
The country blessed with two oceans, natural beauty and wildlife. Which does not always have to be positive, because there is sometimes a croc in the line-up.
Do not let that deter you, let yourself be informed. And enjoy the fantastic surf spots. On the West and on the East coast. And of the brilliant nature.
Below we take you into what Costa Rica has to offer. And we give you tips where and when you can best go. But fair; there is always a nice wave somewhere to be found here.
Surf vacation in Costa Rica
So Costa Rica has two oceans. The Pacific Ocean on the west side and the Atlantic Ocean on the east side.
When to surf in Costa Rica?
When do you have to be on the West Coast? And when on the East Coast? Before we mention that, it is useful to have the regions a bit sharp.
In the Northwest you have Guanacaste
Below that Golfo di Nicoya
More to the Southwest you will find Central Puntarenas
And all the way in the Southwest, against Panama is Golfo Dulce
You will find Limón on the East coast.