Article by Sabrina Vermeulen
I can't put in words what kind of week this was. Before I booked, I hesitated. I am not really a group traveller kind of person. Especially when the groups are big. But my desire to surf and the need of a break was just too big to ignore.
I read some reviews and looked at the pictures. Still wasn't really convinced. But somehow I booked and the last week of October I ended up in Ericeira in Portugal.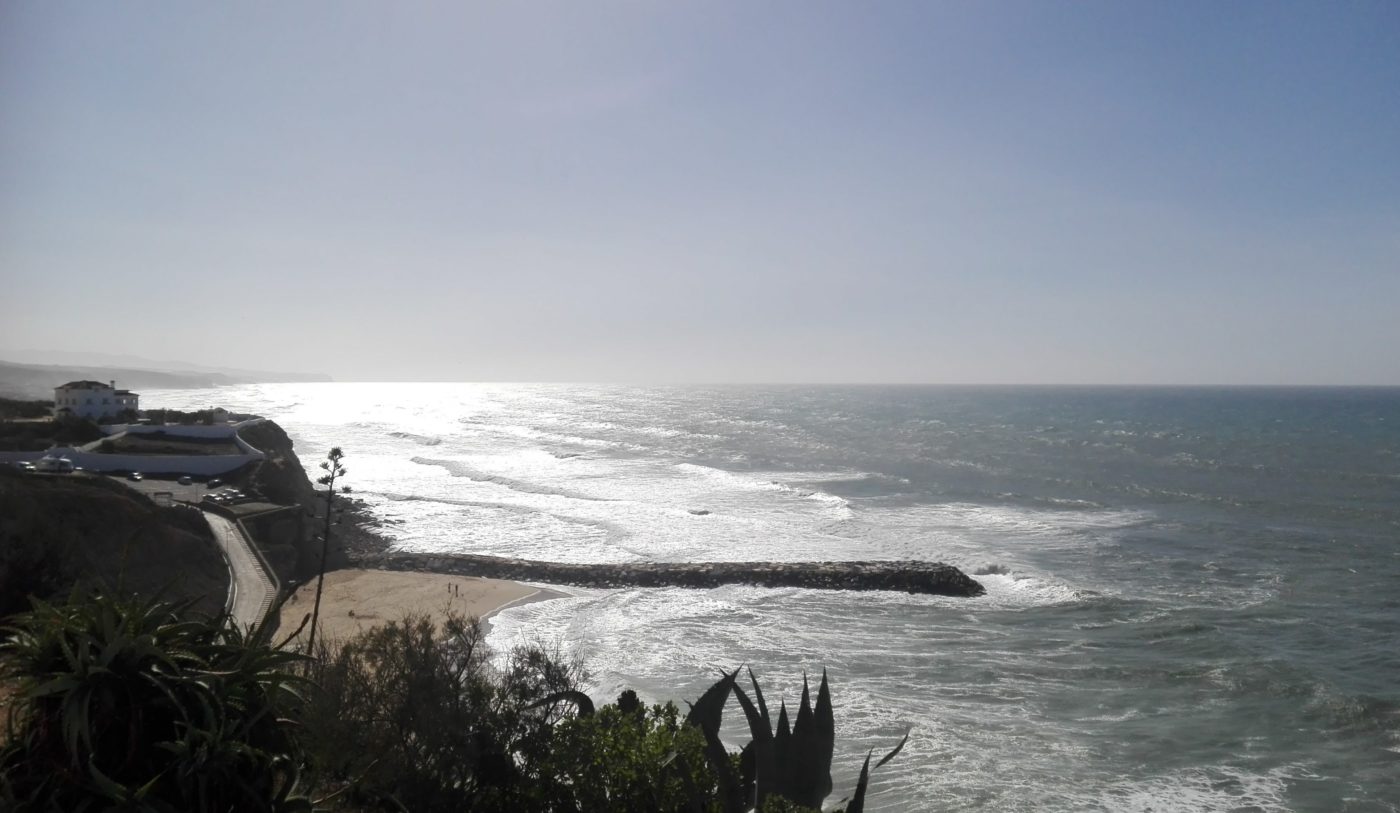 I had no clue what to expect. When I entered the villa I felt a bit lost. Where do I need to go.
Hello; Stina greeted me with her happy and bright smile. Veelre, your roommate is here. Wauw, that's a warm welcome. From that moment I wasn't travelling alone.
That evening we met our surf coaches Nuno and Vitor. Nuno with a happy smile and Vitor a personality which you respect directly. They explained what we could expect and ensured us they would find the best surf conditions for our levels. And they had a challenging job doing so. The forecast promised a massive swell and I was not really sure being happy with that.
The next day we left early and went to South Beach.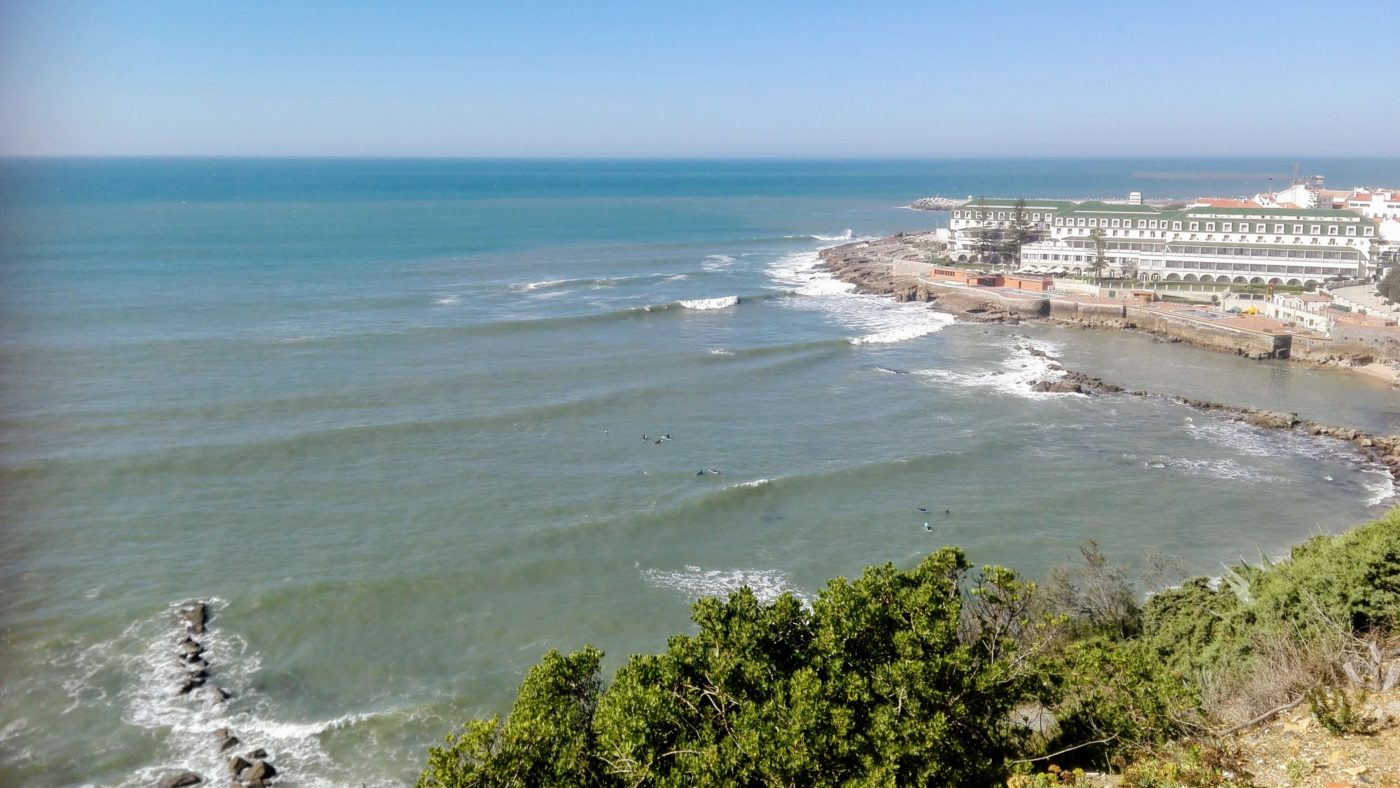 A little bay with some rocks. I felt a bit afraid getting smashed. But they ensured us it was save. We were waiting in line to give use the safety feeling we needed with these conditions. Even though I was not really comfortable, again, my desire to surf won. I told Nuno I was afraid of the rocks (3 times!) and he patiently explained (3 times!) why I shouldn't. I really liked how they made us feel so save in the water. One day, we had even three instructors to keep use going! It was Wednesday morning and by the time we arrived it was hightide. The waves almost smashed against the stonewall and I wandered where they wanted use to surf.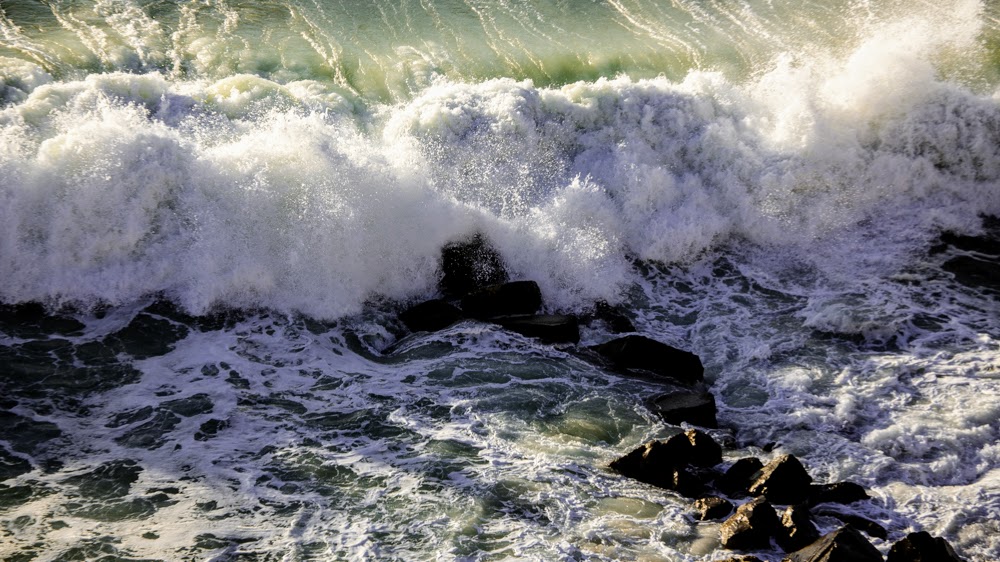 Remembering Pedro (photographer) who asked me if I was ready to ride the wave of my life. Yeah sure, I replied. I felt a bit like Pinocchio, but instead of a growing nose, my knees started to shiver. But hey, we had three instructors this time, so I could at least try. It's all about timing, I heard Pedro echo in my ear. And oh, the most difficult part is to get in and out the water, he said while I was trying to get into the water. Well thanks dude, now I am peeing in my wetsuit. I jumped into the water, paddle like a maniac and arrived where João would help me to catch a wave. I felt my heartbeat and the adrenaline was running through my veins. But João was just chilling on his board and made me believe he was born in the water with his surfboard under his feats. He looked so calm, which calmed me down too. After the first wave I felt light as a feather and high of the adrenaline which made my hungry for more. I can truly say I would never have done this it these instructors where not there. Yes I wished there is a pocked edition of these guys so I can take them with me where ever I go surfing. At least I got Vitor's voice still in my head. The last day he jelled at me. Sabrina what the hell are you doing? You are waiting too long, it was such a nice wave! Hopefully his voice stays there and helps me to overcome my hesitation when I am about to catch a wave.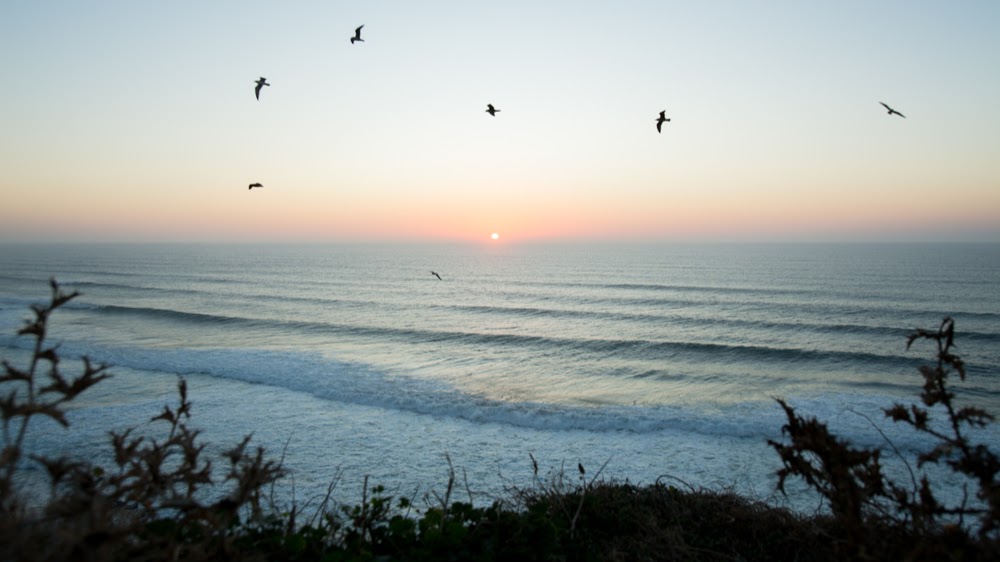 After a surf session back at the camp it reminded me of being home. In summer I call Surfana (Surfschool) and Rapa Nui (beach club) my home. Weather there are waves or not, good or bad whether at weekend days you are most likely to find me there. Sitting on the terrace or being in the water. Mostly going alone, but never end up being alone. This whole week was about the same feeling. Wandered around and there was always someone who wanted to join. Weather it was a beach walk, a sunset surf or just a good conversation. Always surrounded by lovely people. Yes Lapoint, you really did a great job and made me feel so home!
If you are about to book a surf trip, want to improve your surf skills and meet other people from all over the world. Definitely book a trip at Lapoint. They have camps all over the world. Just have a look at lapointsurfcamps.com and find out your next surf destination!