Indoor wavepool coming to The Hague, Netherlands
On June 1st, 24/7Waves and developer BPD sign an letter of intent for the lease of the former Reparco hall on the Binckhorst in The Hague. The industrial hall of about 2400 square meters is ideally suited for the first indoor wavepool in Europe. At the end of 2018, the first surfable waves will roll in the SurfPoel.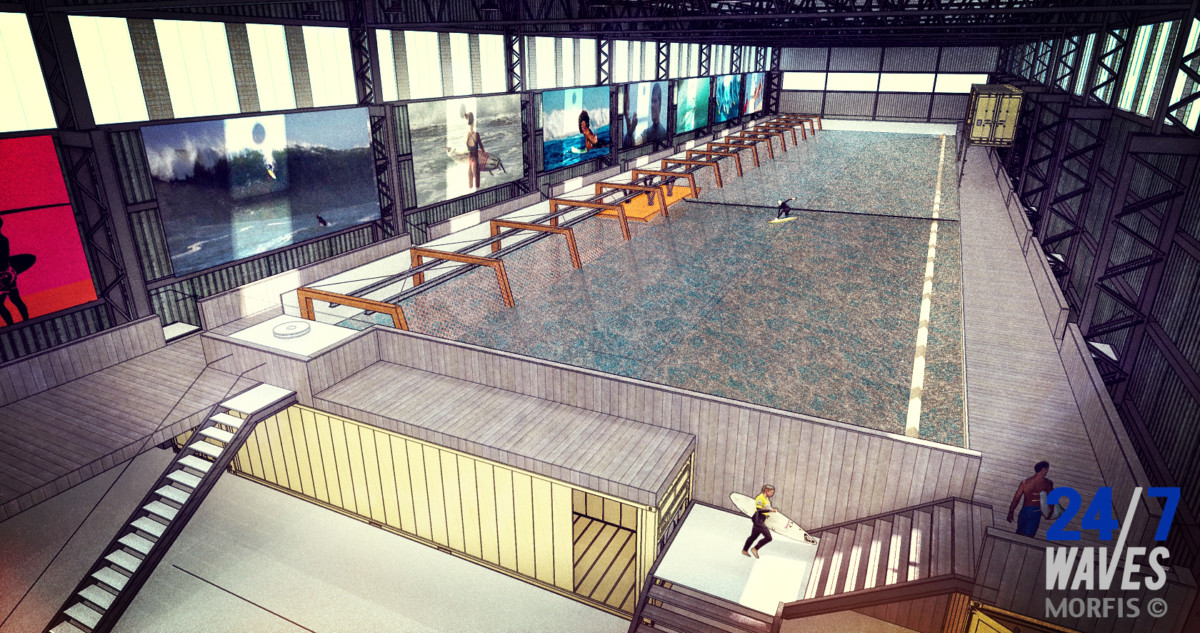 After years of research and technical development, among others with the TU Delft, Morfis Architects and a renowned Australian wavepool technician, 24/7Waves have developed the perfect indoor wave. With 149 waves per hour, which last 9 seconds and can be adjusted in shape and up to one meter in height, the SurfPoel offers the possibility to create the perfect wave for every level, from pro to beginner, thanks to a worldwide unique technology.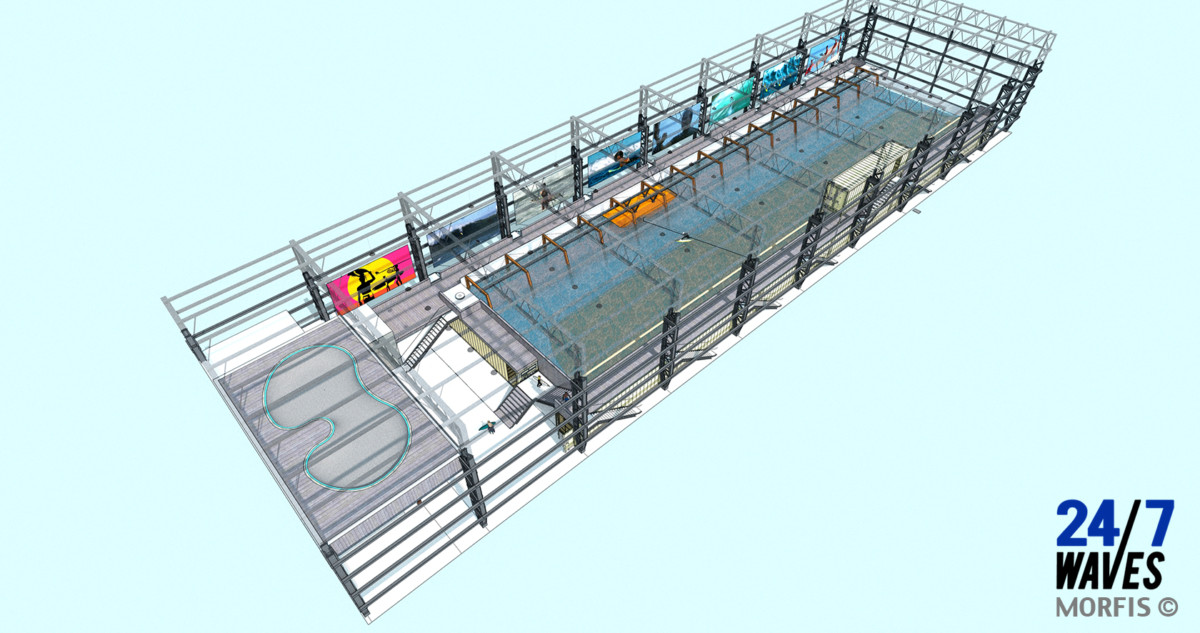 Binckhorst attractive area
Jeroen den Otter, managing director at 24/7Waves: "When searching for a suitable location for the SurfPoel, there were a number of requirements on the list: sufficient surface area, the area around The Hague, good accessibility for both public transport and cars and a dynamic, entrepreneurial environment. All these elements came together in the former Reparco hall at the Saturnusstraat on the Binckhorst in The Hague. To have found a location in The Hague, the surfing city par excellence, is amazing."
Rosalie de Boer, development manager at BPD: "The SurfPoel perfectly fits with our ambition to transform this former industrial park to an attractive area for new and diverse target groups. We call this place making. 24/7Waves fits very well with the other creative and innovative entrepreneurs already established here, such as beer brewery Kompaan and the musical hotspot Pollux Studios."
Innovation and renewal
The location of area developer BPD is managed in collaboration with Anna Real Estate & Culture. In these parties, 24/7Waves has found partners who are open to innovation and renewal. The building will be converted in the coming months so that the first waves will roll at the end of 2018.
Crowdfunding campaign 24/7Waves
To realize the opening of the SurfPoel, 24/7Waves is currently running a crowd funding campaign. Through the crowd funding, anyone who is interested in surfing, regardless of level or age, can purchase exclusive surf hours. The surf hours provide access to the SurfPoel and can only be obtained through www.247waves during the crowd funding campaign.
ore information on the SurfPoel, the crowd funding, partners BPD Development or Anna Real Estate & Culture can be found on their respective websites:
www.247waves.com
www.bpd.nl
www.annavastgoedencultuur.nl
www.morfis.nl