Beaches bullied. Cliffs are collapsing.
It's been dry in the Algarve for the last year of so. But, nature listened to the prayers of the Portugese and showed her ugly face from the end of February until now (march 8).
That means big storms over the Algarve. Huge waves too. Up to 6 meters. 7 even. And full moon, causing major high tides. And leaving beaches and restaurants bullied by the ocean.
Maritime police had even issued a warning to the entire country:
Stay away from coastal cliffs, either from walking on top of them or underneath.
Due to the bad weather battering Portugal, they were (still are) all at risk of collapse – with the danger "especially" down south in the Algarve.
Also tornado's were experienced. Imagine.
And the forecast now (see magicseaweed) sees a massive, ragged west swell will hit Portugal, Galicia and northwest France, but severely hampered by onshore winds in most places. Waves between 20 and 40 feet.
Video big waves
Check out this video of the big waves in the Algarve:
And almost unsurfable. Almost.
So, where to surf in a storm? 5 tips to surf safely.
We made a surfmap for you when the westcoast is unsurfable.
Here's a list of some beaches to check when it's storming and the waves are massive:
Meia Praia
Actually this is one of your best chances. It's a surfbeach in Lagos. So very easy acces. See the waves below, while the westcoast received 10 ft plus waves. Meia Praia got a nice 2 tot 3 ft wave. Meia Praia can handle southwest winds.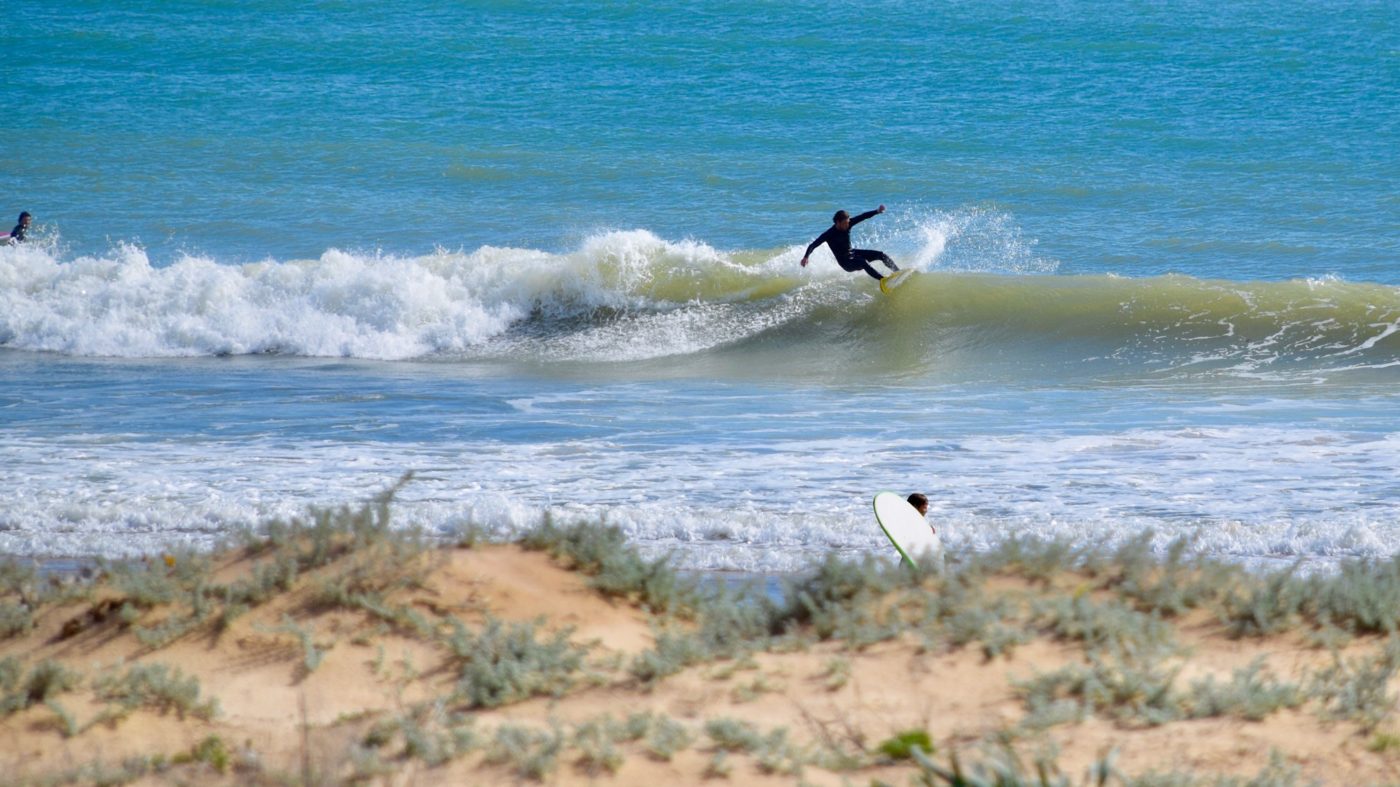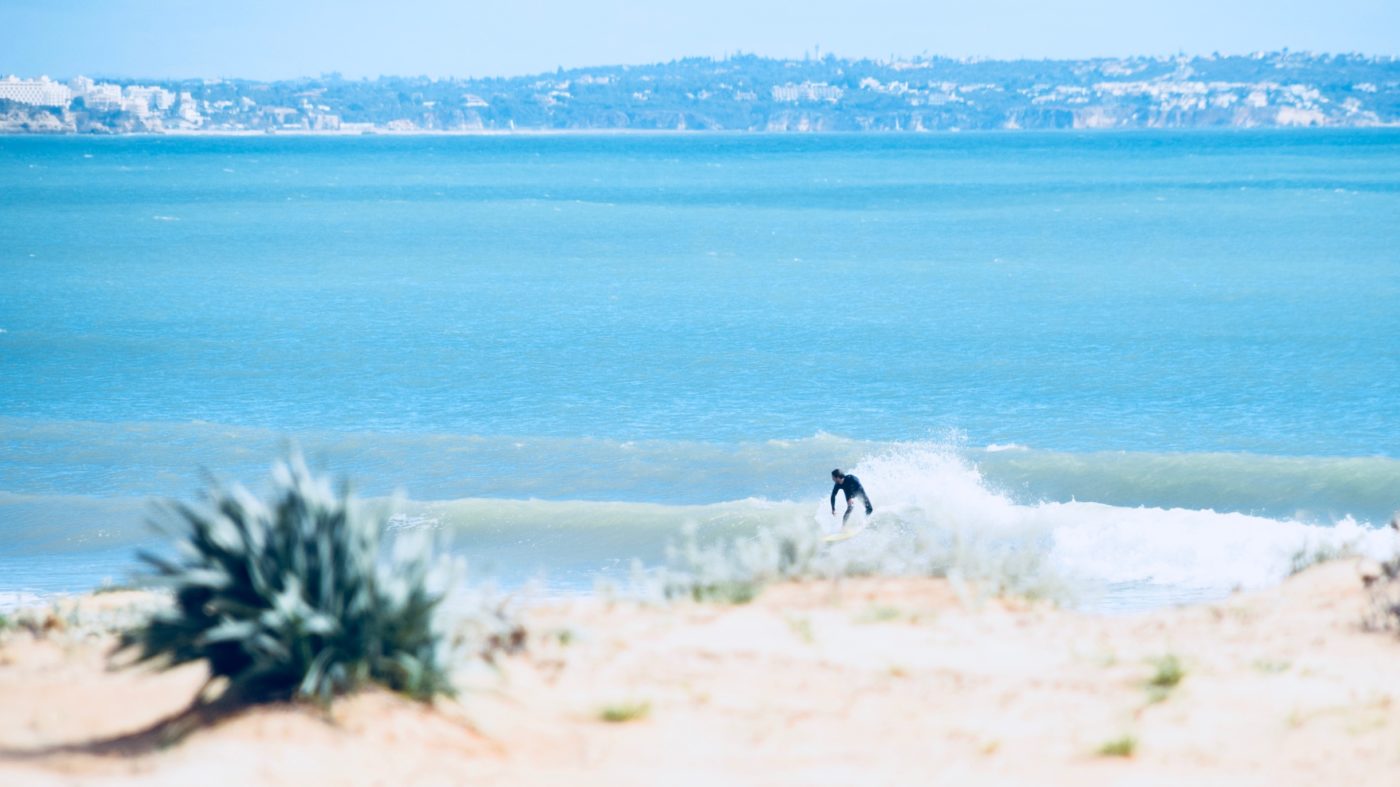 Praia das Furnas
Tucked away in a corner near Figueira. A stunning beach. Quiet too. Needs Northwest winds to deliver clean waves. But has really strong protection due to the high cliffs.
Praia da Luz
Favors Northwest winds as well. North winds are even better. It's a nice bay. And a cool little beach town with the familiar white houses. There's a wave to be found in the middle of the bay. But the reef on de left side is more popular to surf.
Zavial
Zavial is the most famous surfspot. Yes, that means crowds. It's a pretty heavy wave under these circumstances. So advanced surfers only. Need a bit of north in the wind direction to deliver the clean waves. You will get barreled here.
Marthinhal
Our last "insider" tip. Such a lovely beach again. In a rather posh environment made for families. But the beach is awesome. And the waves leave you speachless. Expect a clean, blue ocean and machine like barrels.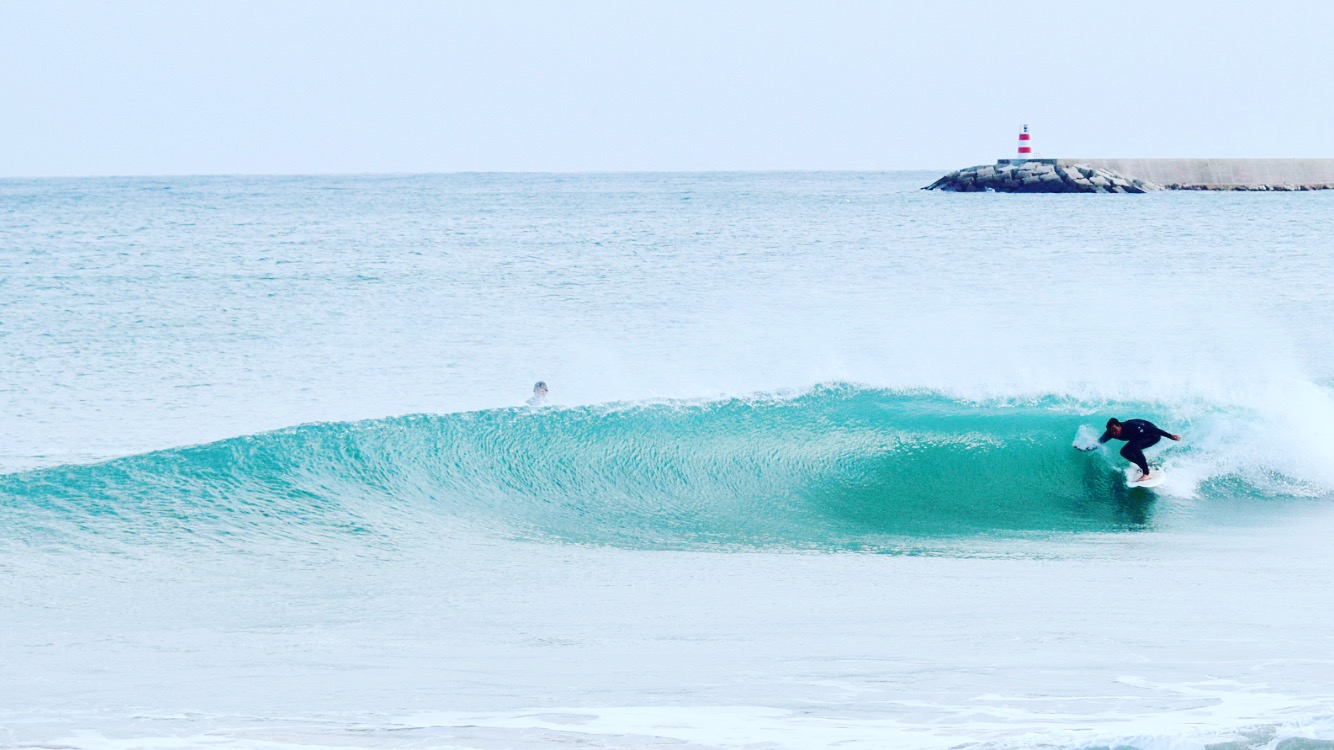 But once again. Be safe, ride smart. And watch out for collapsing cliffs.
Need a place to stay?