Small charming campsite near Plage de Kermabec
And again we found a campsite to be included in the list of surf campsites in France.
After browsing through Google Maps (campsite near the beach), reviews (at least 4 out of 5 stars) we saw a small campsite in Southern Brittany. Between La Torche and Penhors, near the village of Tréguennec.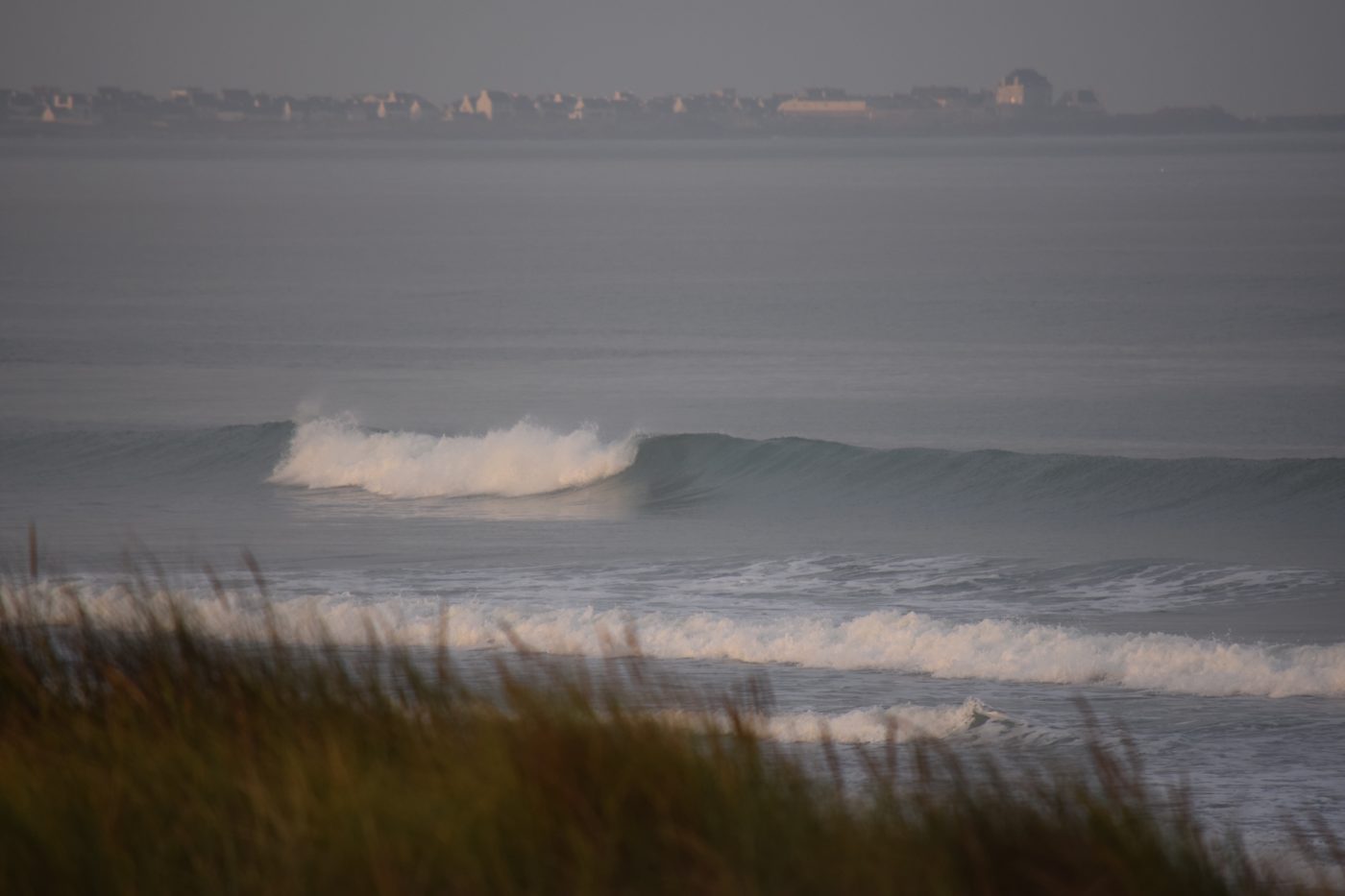 La Torche and Penhors are also two great surf spots by the way, but more about that later.
Camping Kerlaz is a surf campsite in Brittany. A relatively small campsite with a maximum of 70 pitches. Some chickens. A table football table, play caravan and bouncy castle for smaller children, a swimming pool and a surf school.
Surfschool
A local has a shed and a van at the entrance. Olivier is the owner and surf teacher. A cheerful and sympathetic Frenchman. At Olivier's place you can rent boards and of course take surf lessons.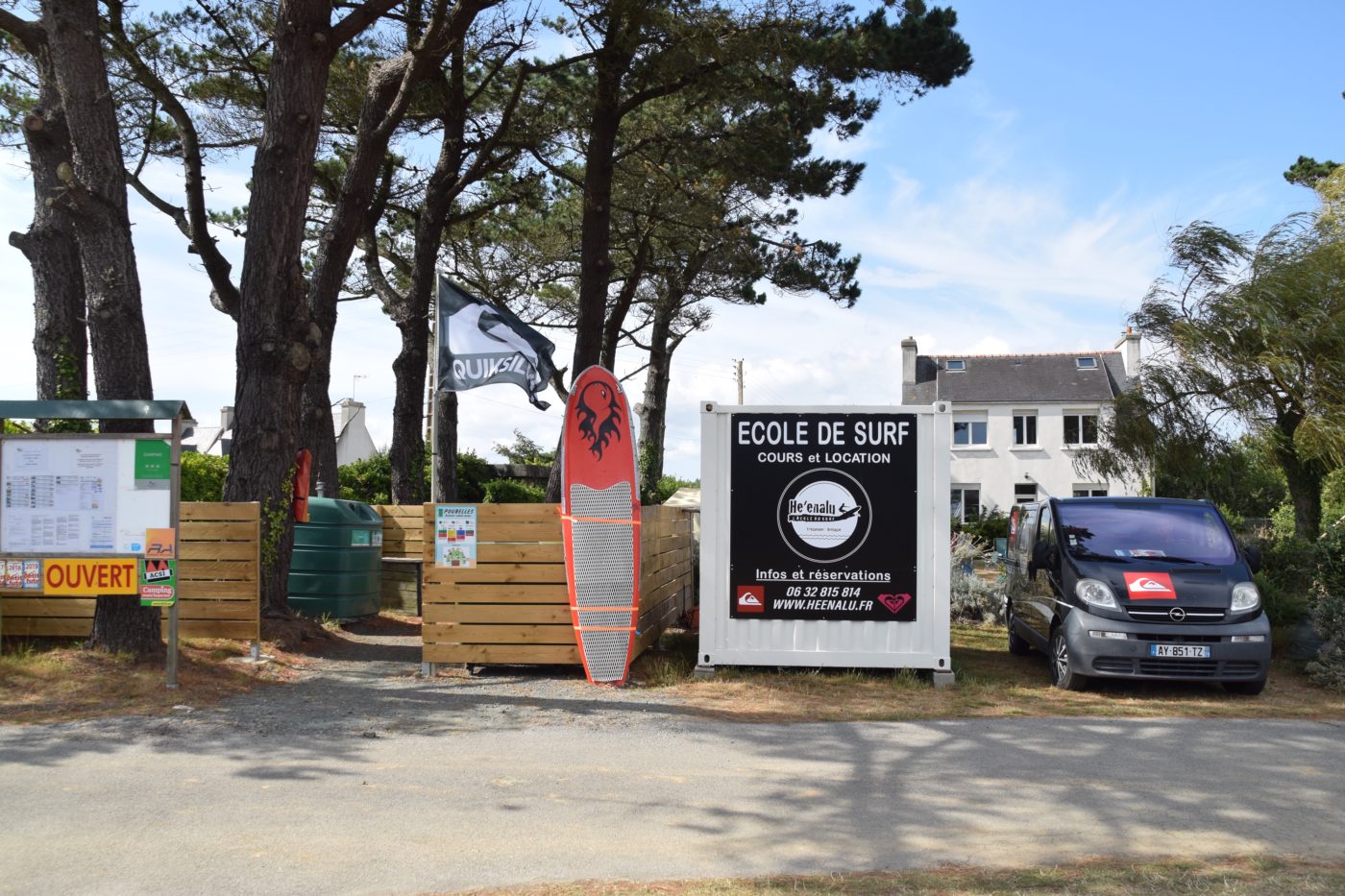 Small charm campsite
The campsite has been run by a French couple for a few years now. In all relaxation. Before that the owner worked in the financial sector. But now they both radiate pleasure and relaxation. Also in high season.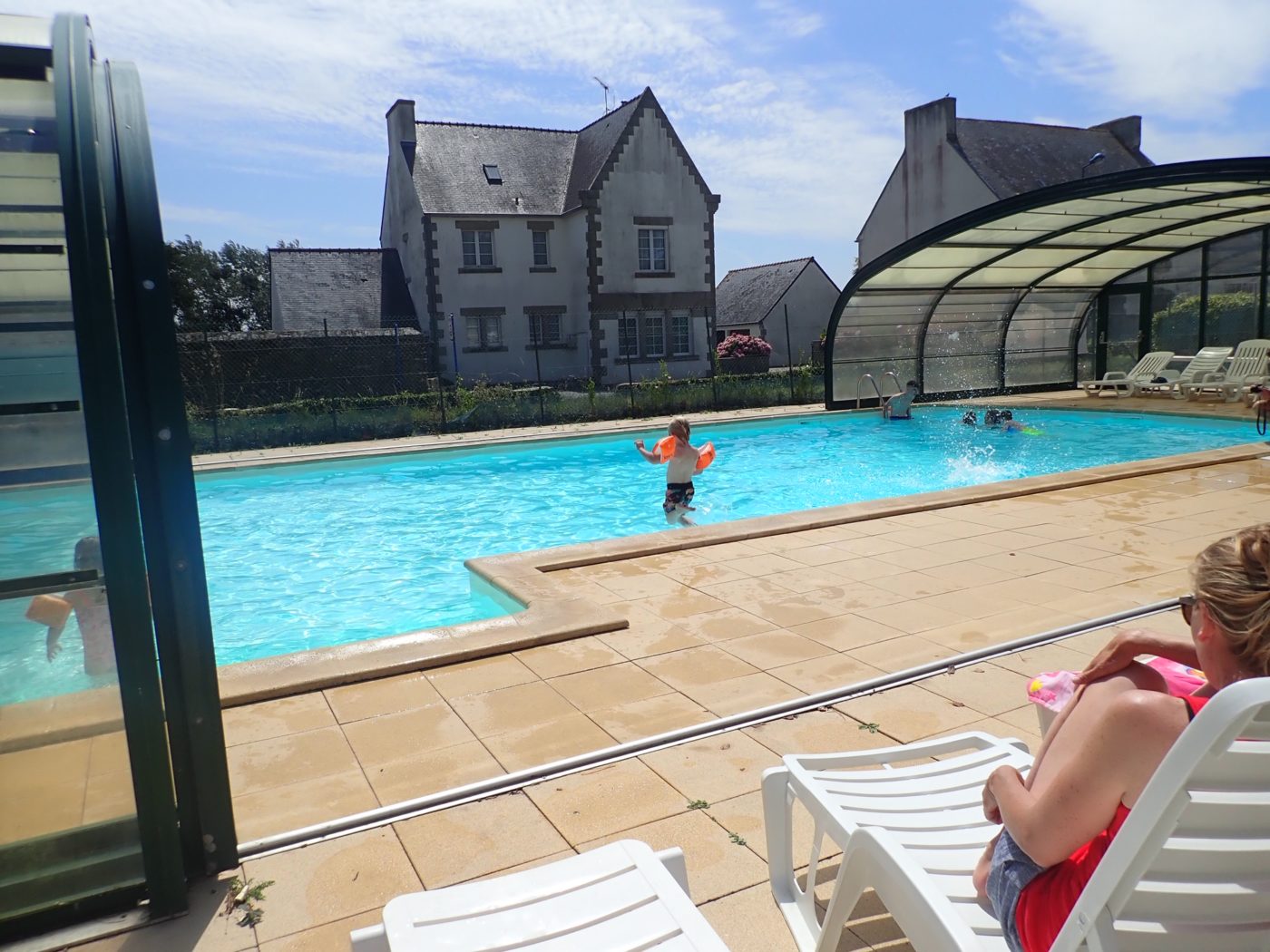 They take the eggs from the henhouse and take the time to make pancake batter with the children.
Once a week you can eat pancakes. Once a week you can eat moules-frites. One day locals come and sell delicacies. There is a local (pretty good) band along at one evening in the week. All in a cosy and small-scale way.
Small and nice too.
Environmentally conscious camping
The owners do everything themselves. And think clearly of our planet. You are subtly but clearly reminded of the fact that you should not leave the lights on, not use too much water. And the toilet paper is only supplemented on Mondays with the request to also use paper in moderation.
The surf spot
Then more good news, maybe the best news. At 3 minutes drive (less than 3km) you will find Plage de Kermabec. Recognizable by the bunkers in the lineup. Here, at average conditions, a mellow wave breaks at the bunkers (mid to high tide) and a nice wave at the left side of the beach entrance.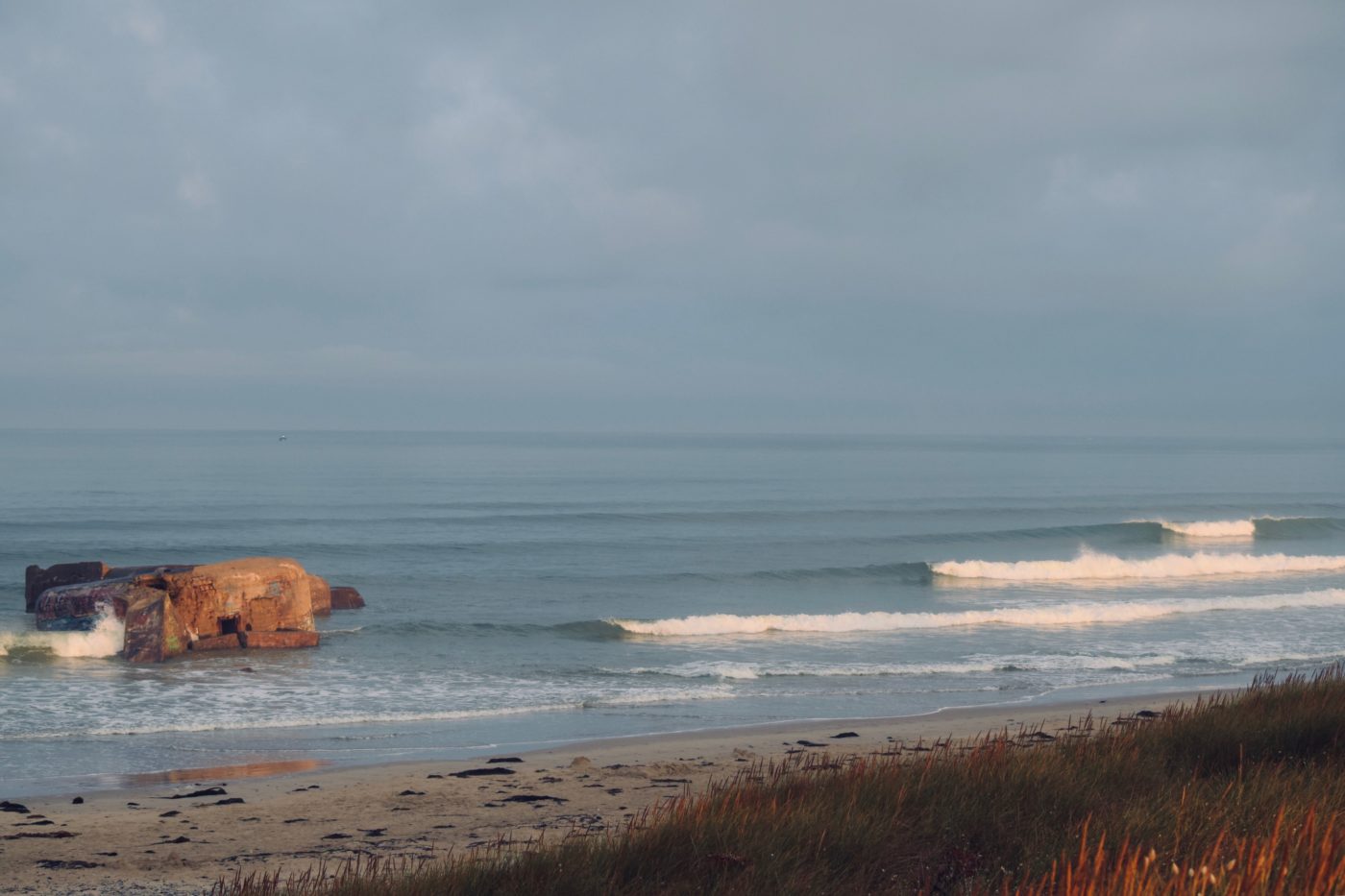 It's not busy here. Even on a sunny, warm, windless day with 1 metre of waves, you'll find yourself here with just a handful of people at the peak.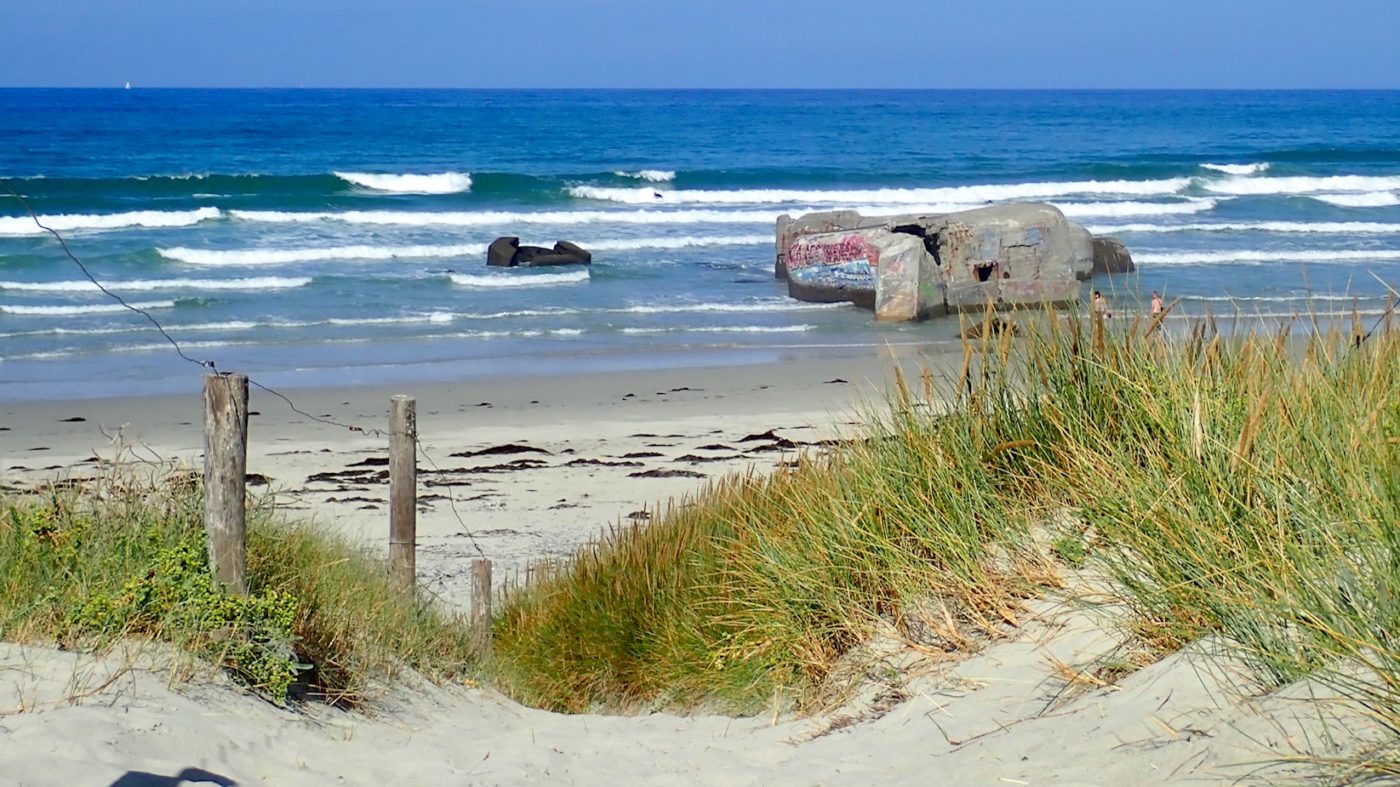 An ideal place to sit for at least a week. To chill, surf, dive into the pool, eat crepes and check the forecast for the next day.
By the way, you feel extra welcome as a surfer because they also have a bath that is only meant to rinse off your wetsuit.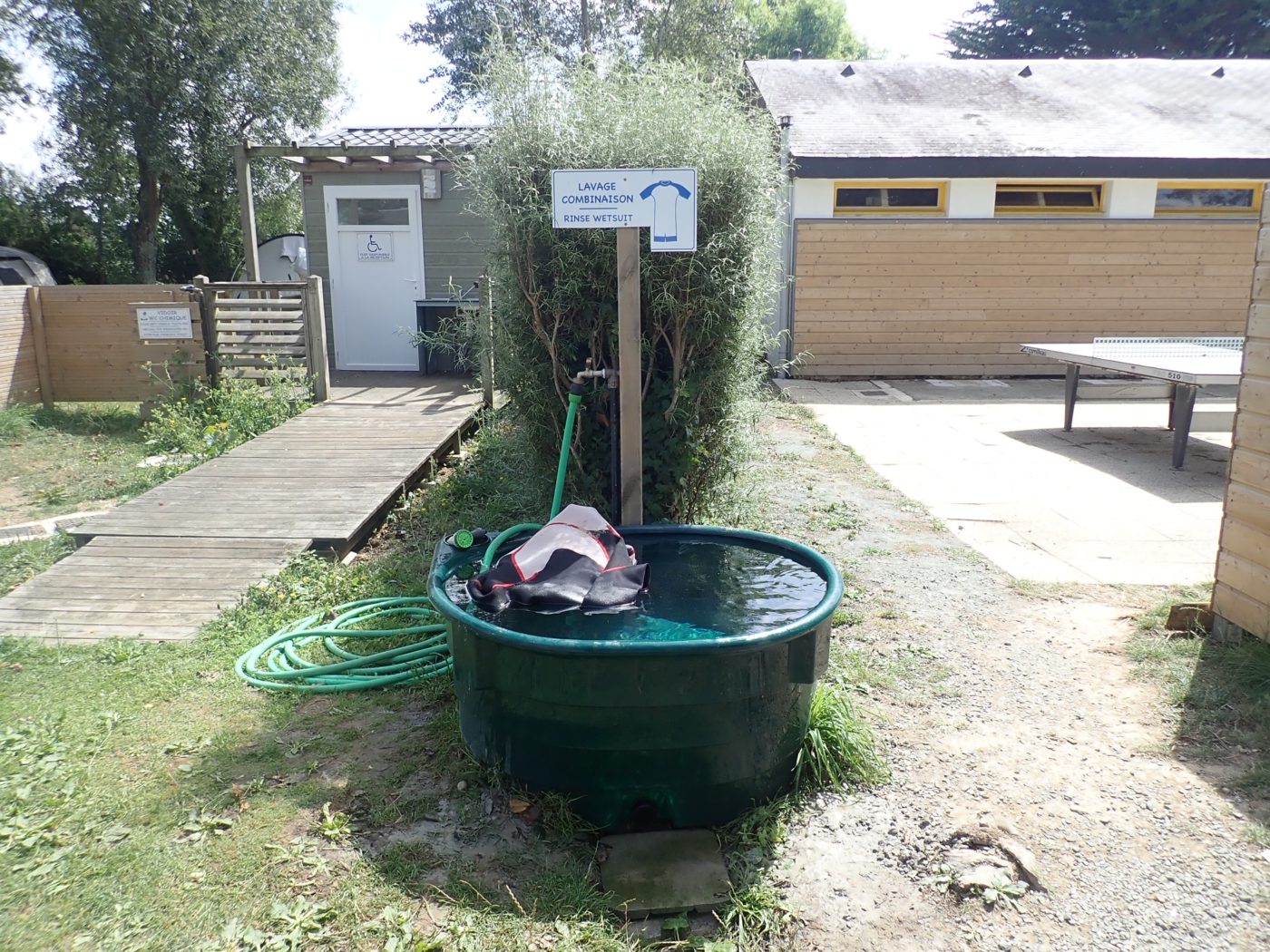 What else is there to do
Is that surf forecast a bit disappointing? Then there is plenty to do in the area. A few tips:
Quimper. In less than half an hour you'll reach this cheerful little medieval town. Nice shops, squares and a world famous macaron shop. The church in the middle of the city is also very old and big, which makes it worth a look.
La Torche. La Torche is the surf spot of Brittany. Not that it is a big place, but you will find here a few surf shops and shapers. And it's always a lot busier here. Nice to once a day on the beach to be. Or a SUP to rent and along the rocks to suppen.
Pointe du Raz. The westernmost part of the region. A point in the ocean. Here you feel at the end of the world. Rough coast. Thick rocks. Fantastic views over the ocean and the lighthouse that stands a little further on a rock. Worthwhile to do a de-tour.
Visit the market in the village of Pont L'Abbe. A clear authentic village, where they once a week have a market. A standard market as we know it in the Netherlands, but also a real typical French market. Much more fun of course.

Local market Brittany
Penhors
Then we'd come back to Penhors. Penhors is a 15 minute drive from the campsite. It is a playful surf spot, because the waves here usually break crumbly. And you have a small harbour where children can play at low tide in a pool that then arises. Or mussels, crabs and fish can see and catch between the rocks.
The wave at the harbour is a righthander that breaks best from mid tide.
Why this campsite?
On this small charming campsite you are at the right address if you:
Likes empty line ups
Want mellow waves to surf
Fancy a small charming campsite, but with the luxury of a swimming pool, for example
Like to be close to other fun things besides surfing.
Location of camping Kerlaz and the surf spot
как найти правильную ссылку на гидру, официальное зеркало и официальные ссылки на hydraruzxpnew4af как зайти на сайт гидра через тор