Sardinia is an island that lends itself perfectly to exploring with a campervan. And to score waves. Even in August when you visit the island in hyper-high season. As we did.
In the summer of 2022, we travelled with the family and a campervan, a VW t2, along the northwest and northeast coast of Sardinia.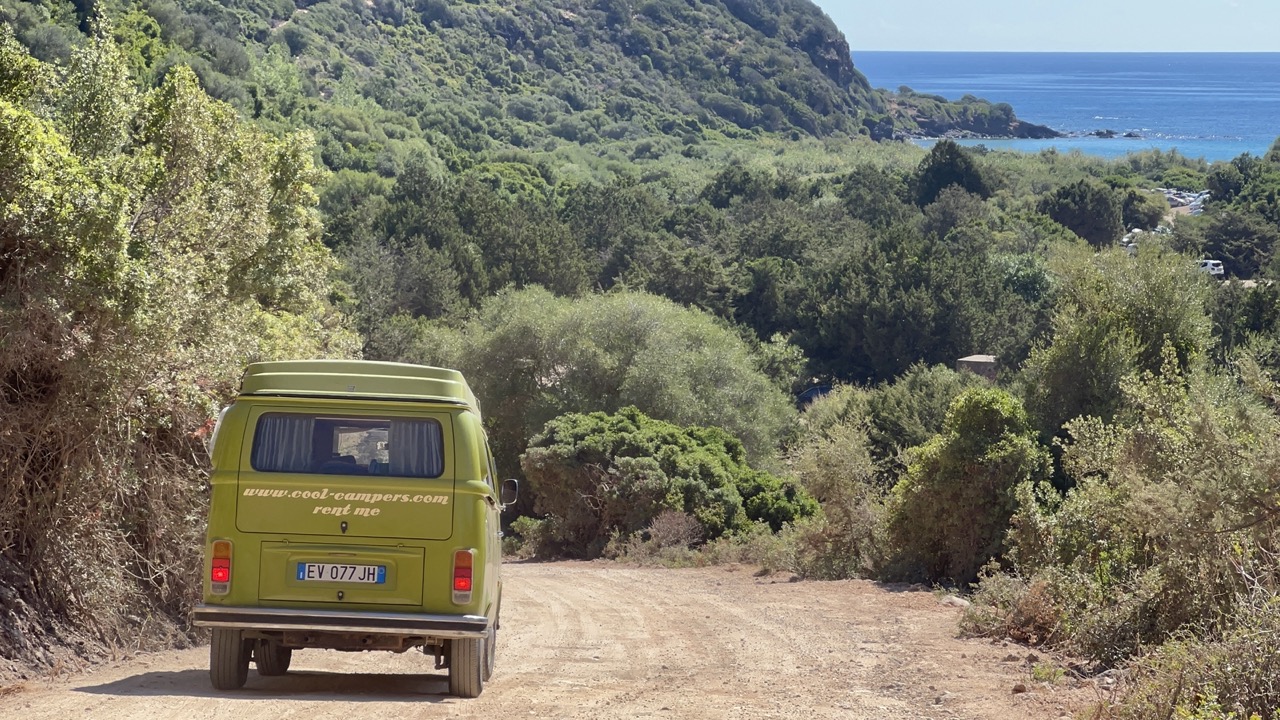 As Google promised, we would see the most beautiful beaches in Europe, stood on great campervan spots and we even surfed.
Below you will find:
Where did we hire this beautiful green campervan?
Which camper spots are a must-do?
Where can there be surf?
And some more practical tips if you want to travel through Sardinia with a campervan.
Cool campers
We hired Anna, the VW t2 van, via Cool Campers. Relatively small, but well maintained and driving like a dream. Both uphill and downhill. We never went faster than 80km per hour. One of the advantages of such a camper. Slow life.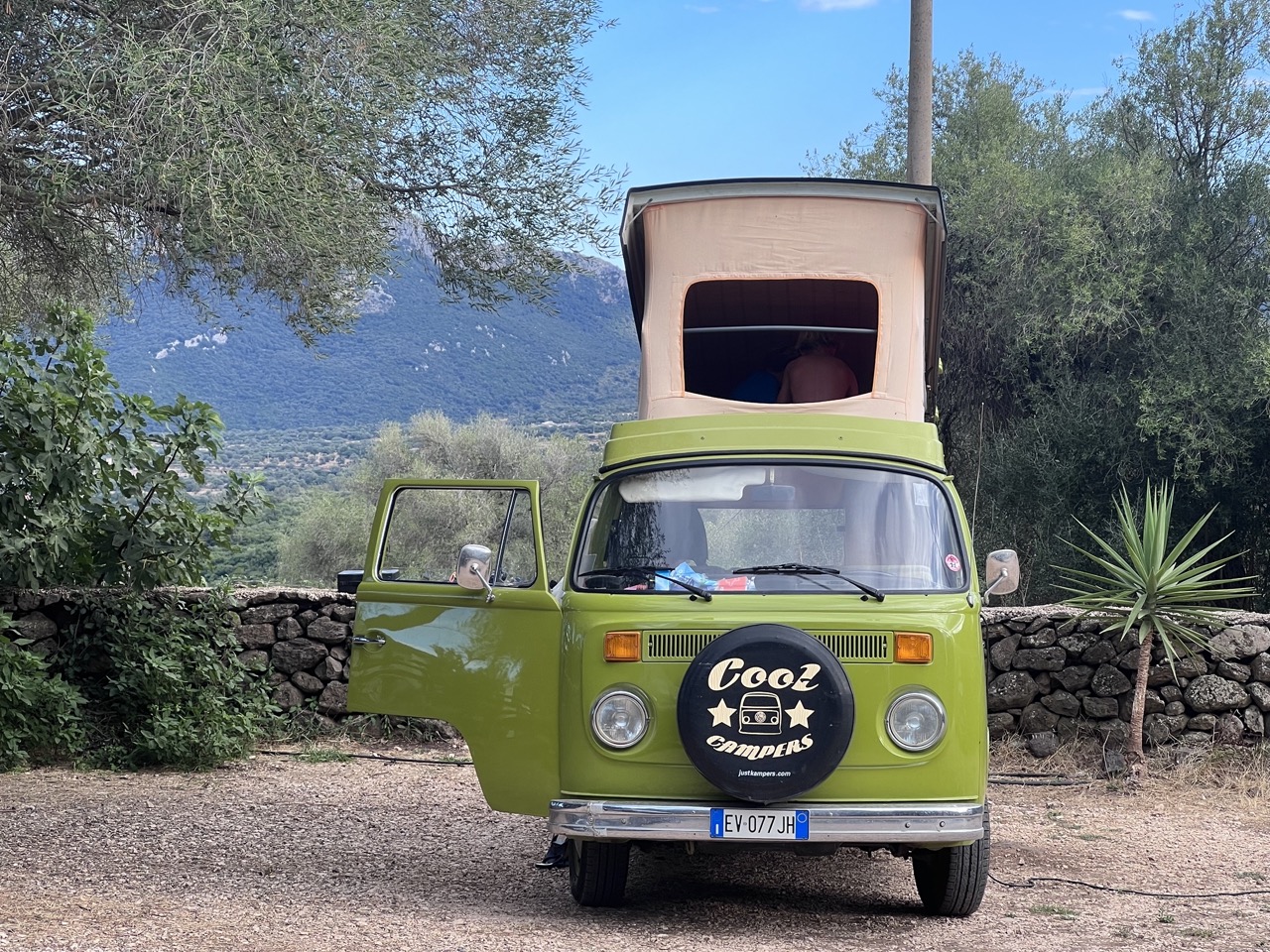 Cool Campers in Sardinia is run by Antonio and Amandine. Antonio also has connections with local surfers. This worked out well for us for example, because after 2 days we received a whatsapp that the next day in the evening there was a chance for good waves. And that Porto Ferro would be the place to be.
Check here Cool Campers
Porto Ferro
Porto Ferro is a beach just above the campsite where we stayed the first few nights. Camping Torre del Porticciolo. A great campsite by the way, with a large and very clean swimming pool (a bathing cap on). And next to a classic half-moon bay where you can do good snorkelling.
You can see it right from the campsite: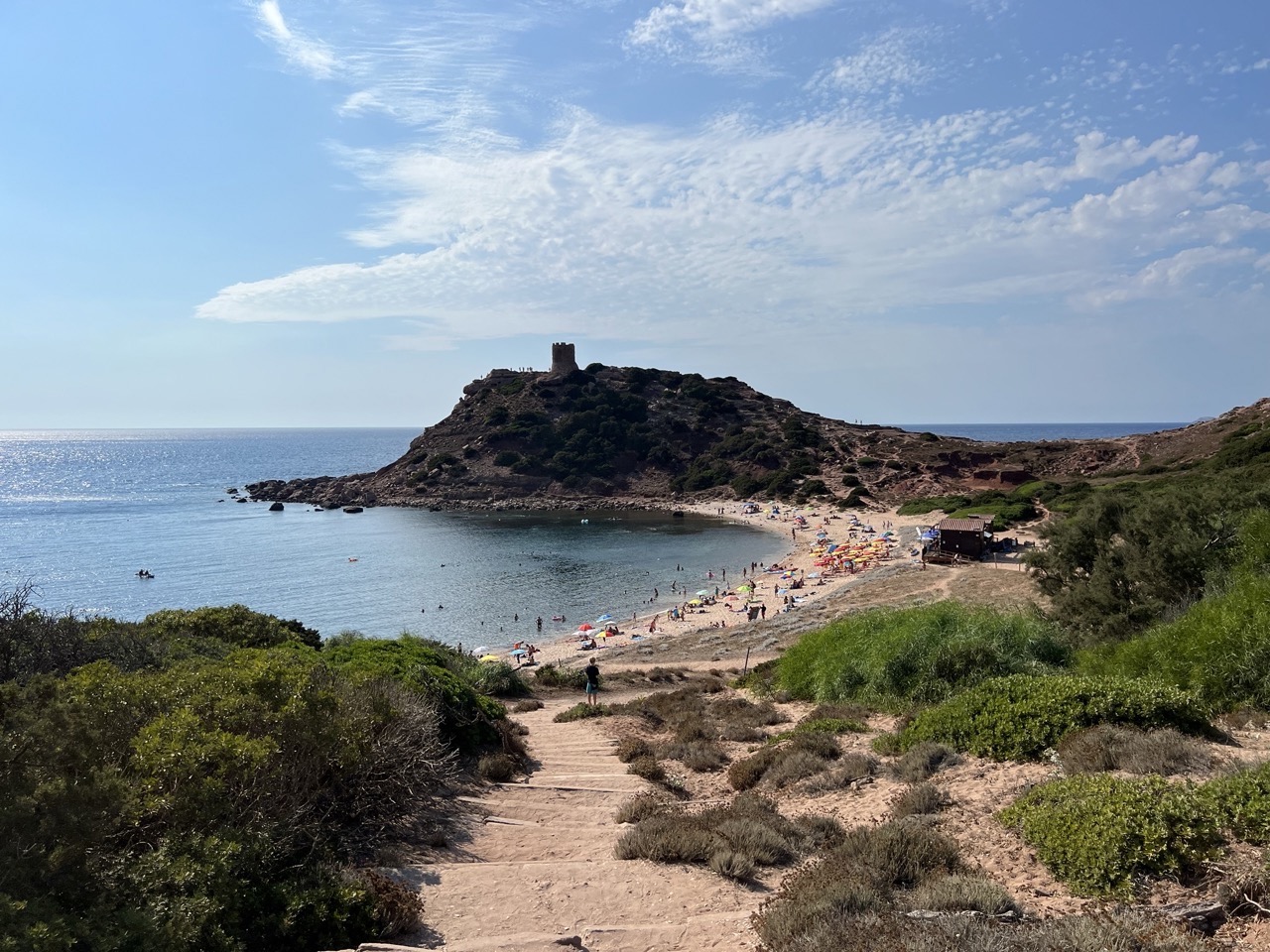 In this area we had a nice surfing evening. Indeed, Antonio's forecast turned out to be right. We had to drive 10 minutes north. To Porto Ferro. And got this: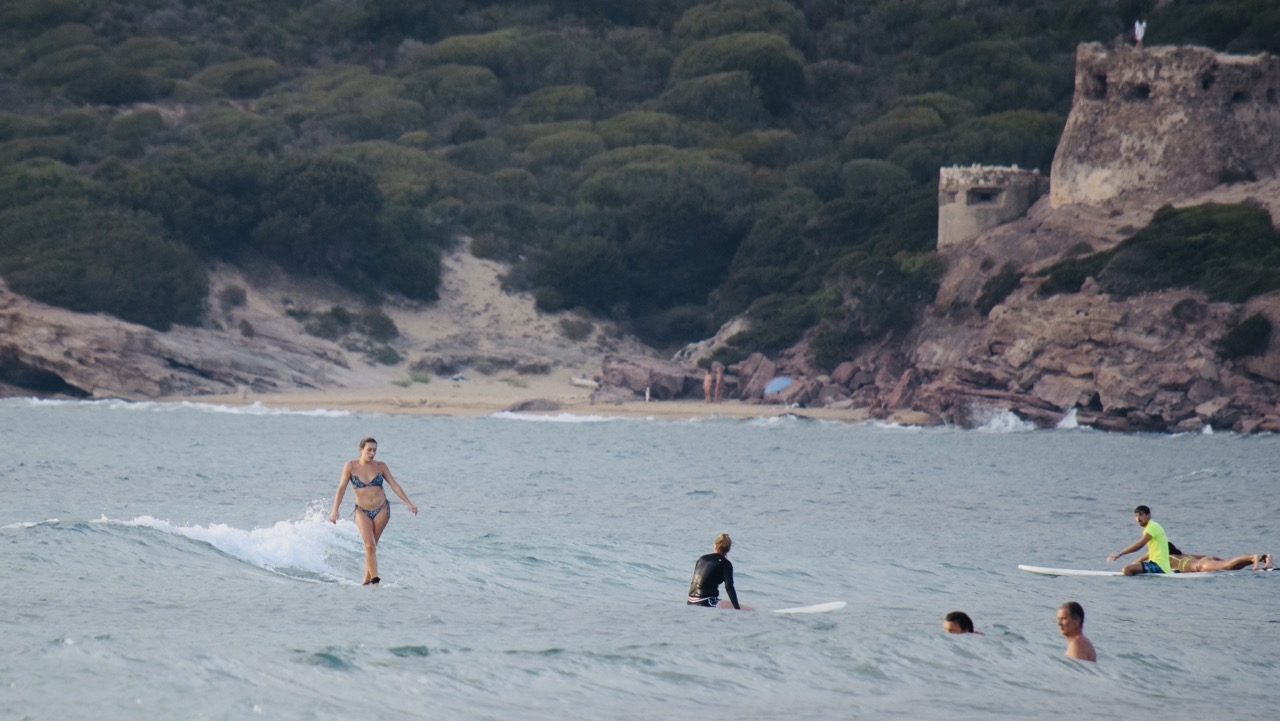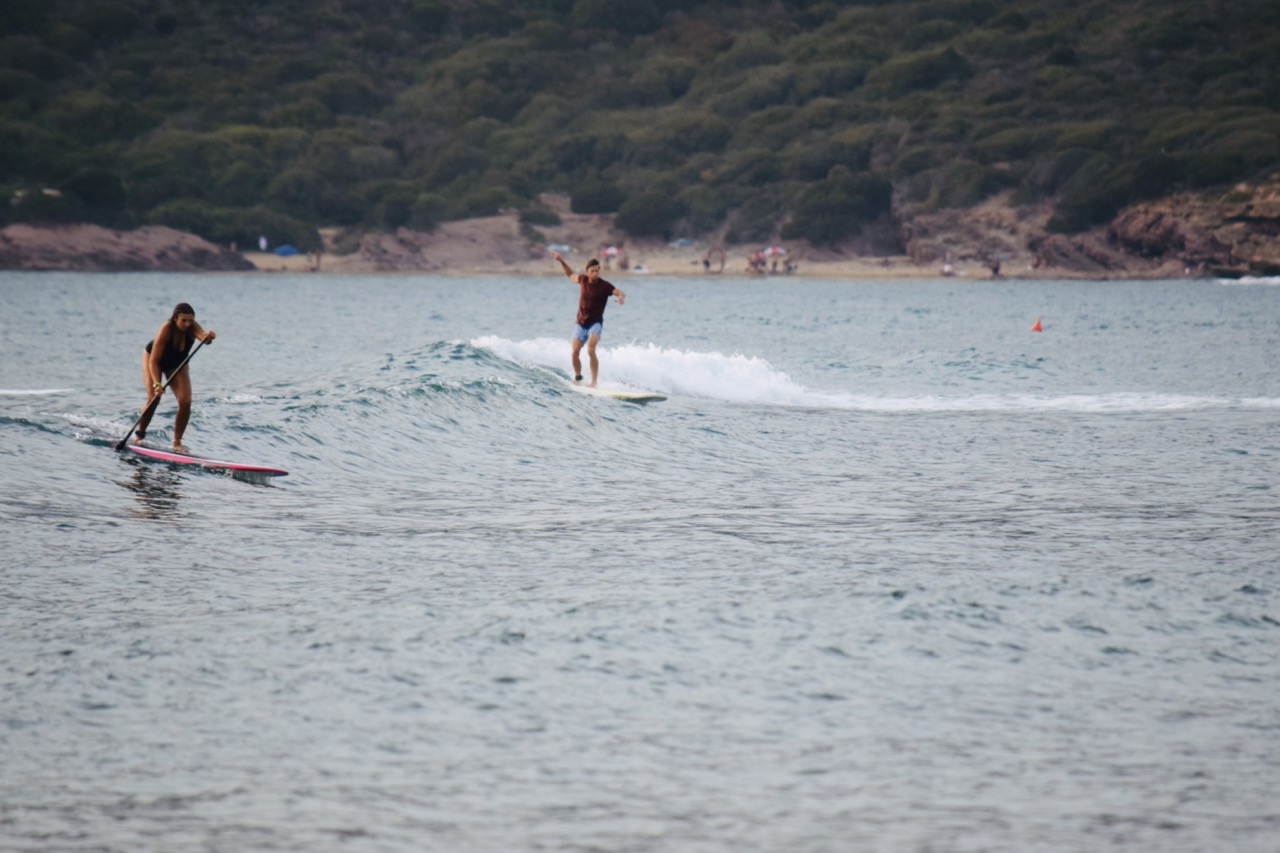 Read more about surfing in Sardinia here
Alghero
Alghero is also close by. In the travel books it is described as the Barcelona of Sardinia. Well, it is much too small for that. It did remind us a bit of San Sebastian with its old town. But then small. Very authentic. Nice little streets. Delicious food.
Several boat trips go from here. Among others, a boat trip to the caves of Neptune. One of the major attractions in this region.
Wild camping in Sardinia
Wild camping is sort of allowed in Sardinia. But not really. What can you do with it? At least that was the information we got.
With a campervan you can easily go to a campsite. Also in August. The highest season. Just to be sure, you should check beforehand whether there really is a place available. In other months you should be able to get a spot anyway.
The camping rates are high.
More than 50,- per night. Even up to 100,- per night. But we have also stayed somewhere for 10,- a night, but that was not on a campsite. That was on a pitch next to a restaurant. On the edge of a cliff. Where there was plenty of room for say 5 to 7 campers.
This is the location
And this is wat it really all is about: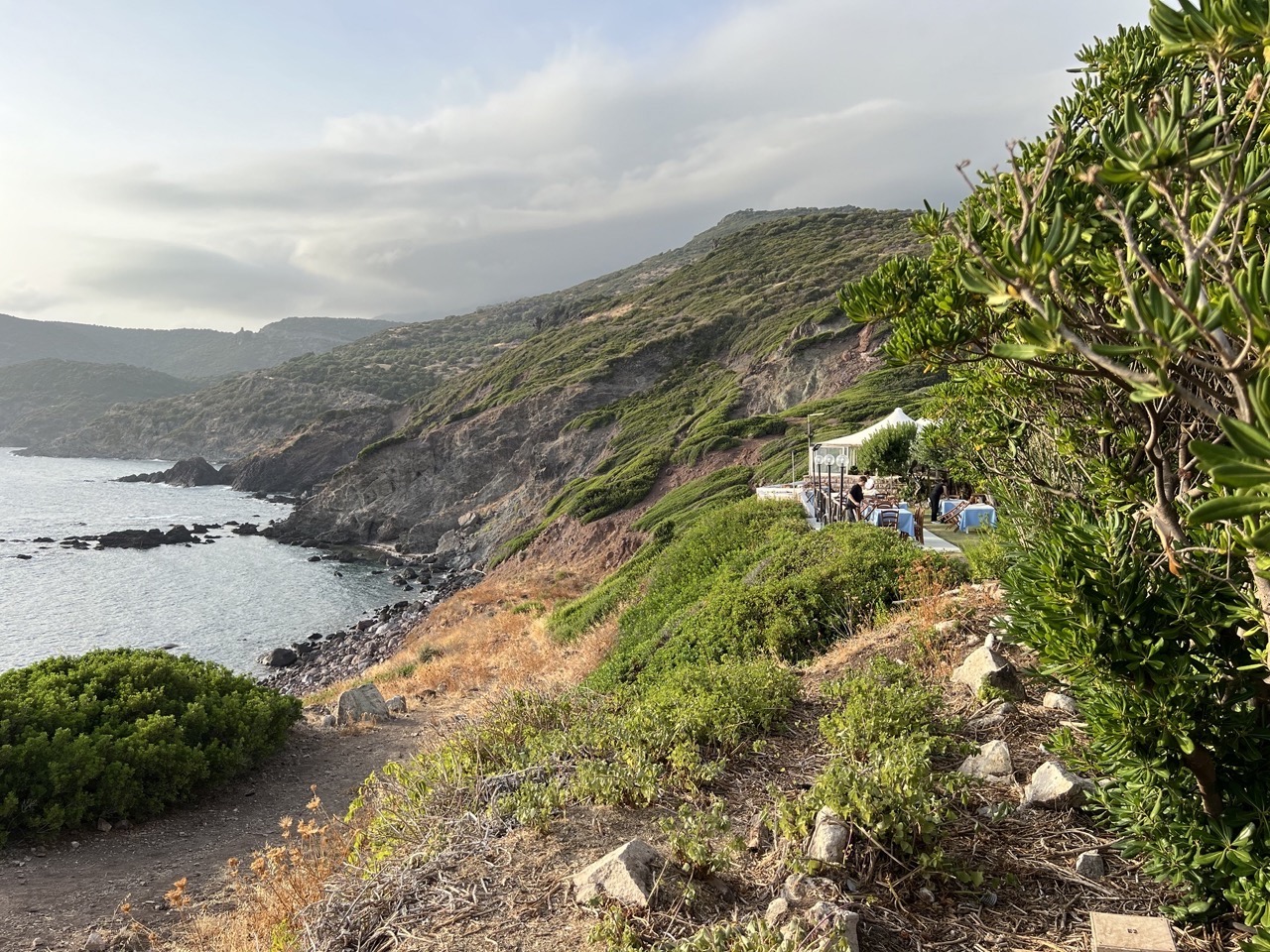 With this view. Right you see the restaurant. An absolute must. And directly under the restaurant you will find crystal clear water for a snorkelling party.
We found this place through the app Park4Night. If you do not use this app yet. It works great to find nice and good addresses to stay overnight. We have used nothing but Park4Night for all our subsequent places.
Download:
With the campervan to Orosei
Halfway through the campervan trip, we crossed over to Orosei. This coast had to be amazing. And it turned out to be. A disappointment, it is just a bit busier here. Here we stayed a couple of nights at Agriturismo S'ozzastru. Again, a top spot.
Spending time in the hills, so cooler. Beautiful swimming pool. Space. And delicious food if you want.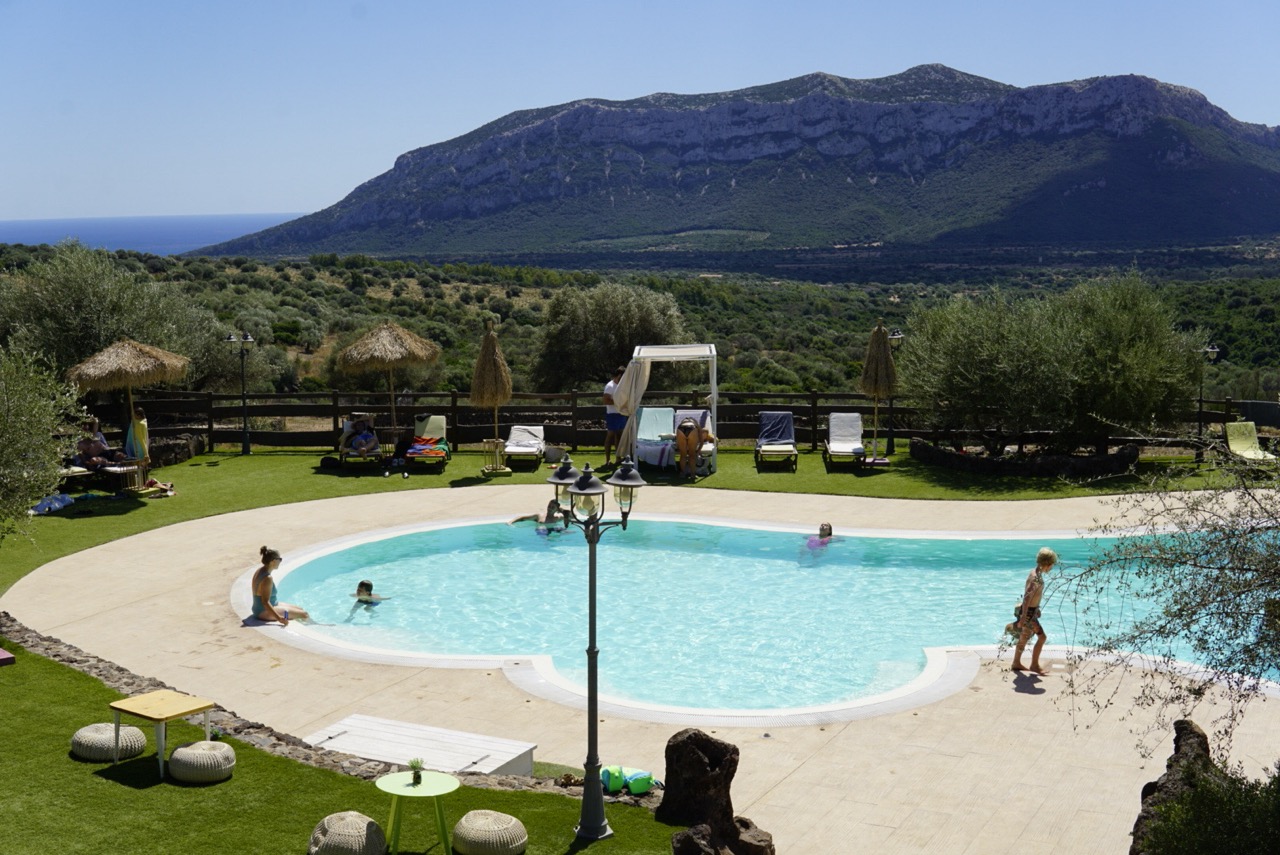 From here we made beautiful trips with the camper.
A long and nice walk through the hill and riverbed with a guide (Sergio from Jebel Sardinia).
And with a boat for a day along the coast. Snorkelling, chilling, sailing.
We also managed to score an afternoon of waves here. At Cala Ginepro.
First it was flat: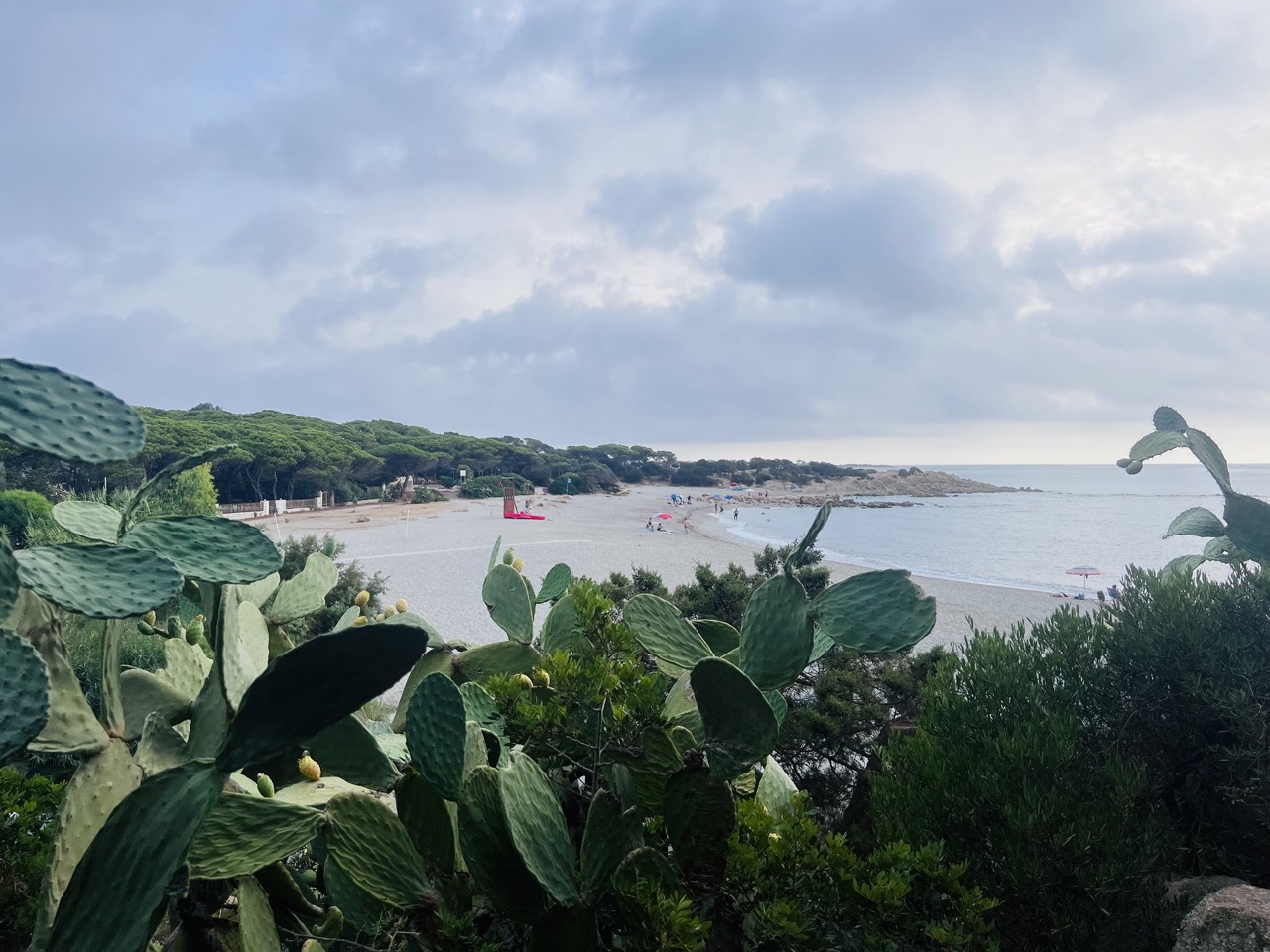 Then a bit of a wait: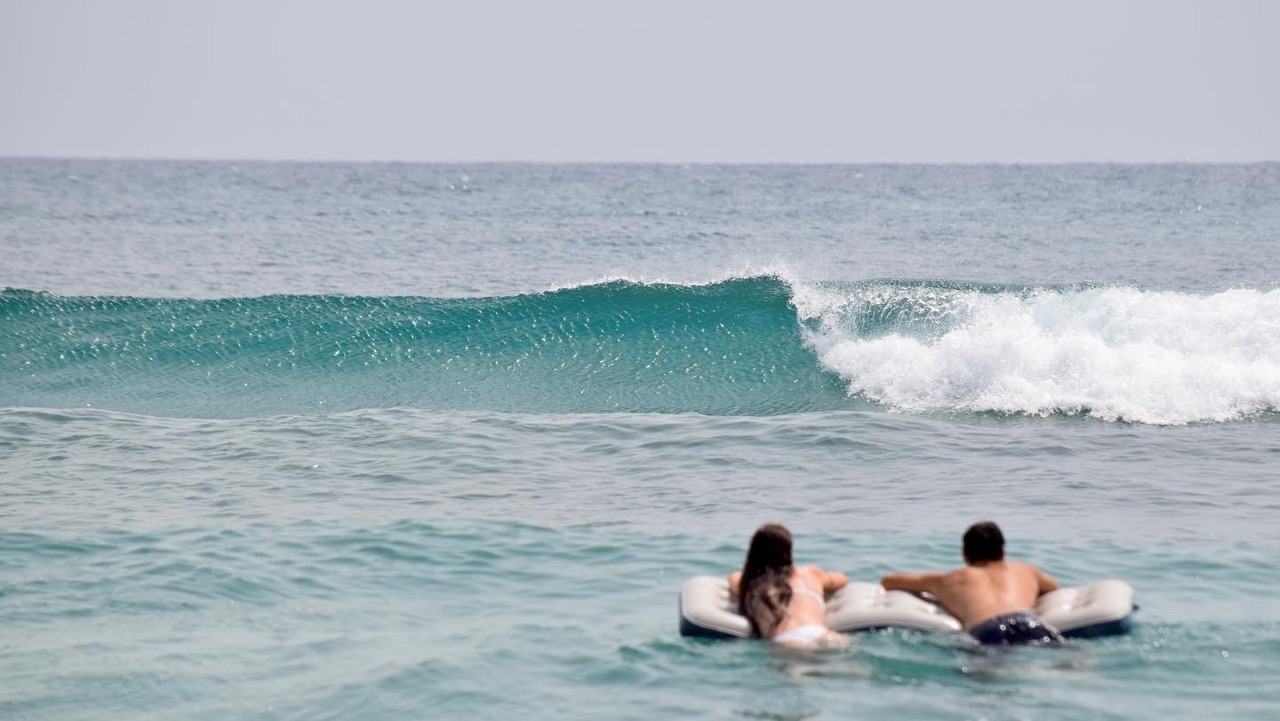 And then this:
Maddalena islands
Finally, we drove north with the camper. To Cannigione. Because we were still thinking about visiting the Maddalena Islands. The potential crowds and jet-set content held us back a little. But fair's fair, we would have liked an extra day here to do a boat trip. Yes, it is quite busy, but similar to Orosei. And the islands look beautiful. We ended up taking the ferry from Palau to the village of Maddalena. That is 15 minutes.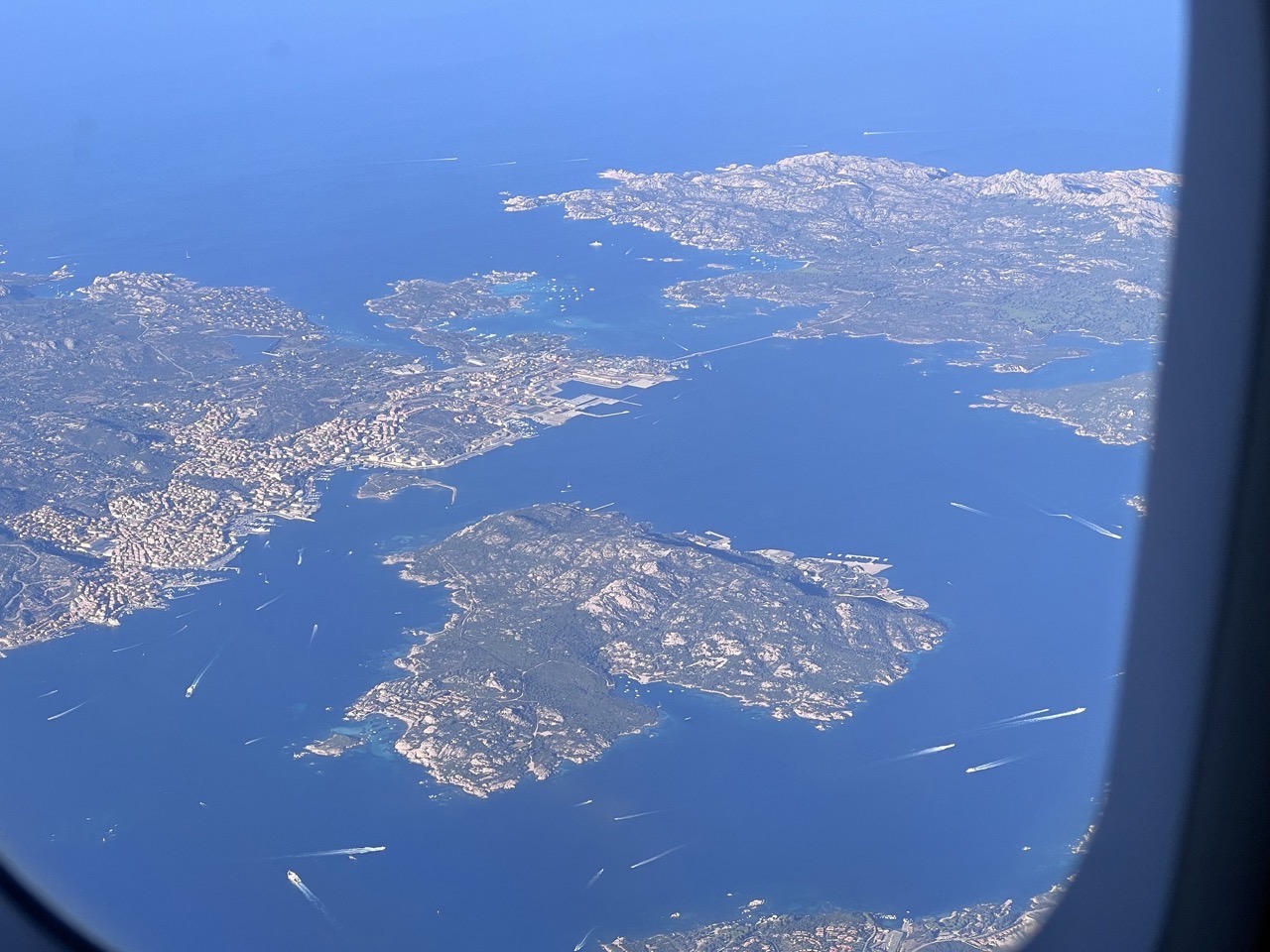 And more than worth it for an evening stroll and good food.
By the way, the ferry goes all night.
Best period to go to Sardinia
What is the best period for a campervan trip in Sardinia?
As you can predict, the summer months (July, August) are hot. Also the nights. Therefore we would not recommend these months.
A holiday in May seems ideal to us and also Sergio, the guide, advised us to do so. Then Sardinia is in bloom. How difficult it is to imagine, but then everything is even more beautiful.
The autumn months are also great, especially if you want a chance to score good surf. Sardinia has many surf days per year. Especially between September and April.